The Government plans a repeal of the labor reform in two phases | Economy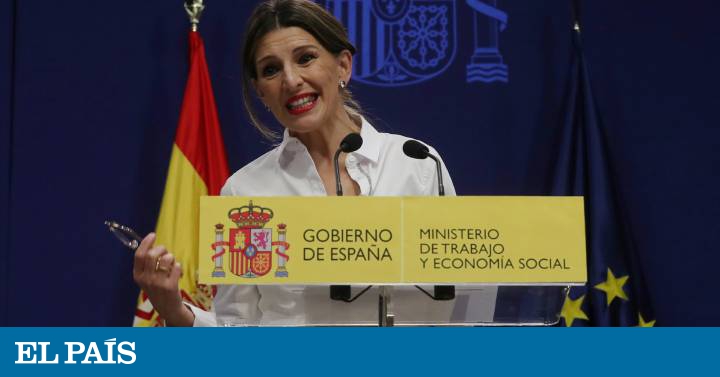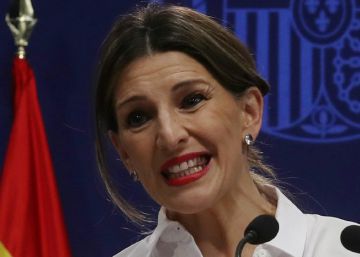 The Minister of Labor, Yolanda Díaz, held on Wednesday to the government pact that United We, the coalition from which it comes, has signed with the PSOE, to expose its plans on labor reform, whose repeal has always sought the group led by Pablo Iglesias. "This ministry will fulfill what was signed," said the minister after signing the agreement to raise the minimum interprofessional salary to 950 euros, and spoke of what will be done "in two phases."
Does that mean repealing the 2012 labor reform, modifying or improving it, as requested by the CEOE leader? Díaz insisted yesterday that Garamendi's words "are the result of a dialectic." She would call it "repeal," he continued, because it's what it's called "technically," recalling her past as a labor lawyer.
"It will be in two phases. It will go very fast and with social dialogue. I would like it to be in agreement, but I am not naive, "Diaz said. "And then, there will be a second part, which will cover more complex elements: hiring, substantial modifications, causation, dismissal," he said.
When asked if all that meant going back to the legislation prior to 2012, Diaz was much more cautious: "Sometimes going back doesn't make much sense. Therefore, this department is going to work and legislate a lot with the eye in the present time ".
"It will be a quiet, thoughtful and social dialogue work," he said. Those words fit the idea launched the previous day by the Minister of Finance and spokesperson, María Jesús Montero. "You can never repeal a labor reform in its entirety, since they all have added elements," he said after the Council of Ministers.