The Government opens hiring in the field to unemployed, immigrants and young foreigners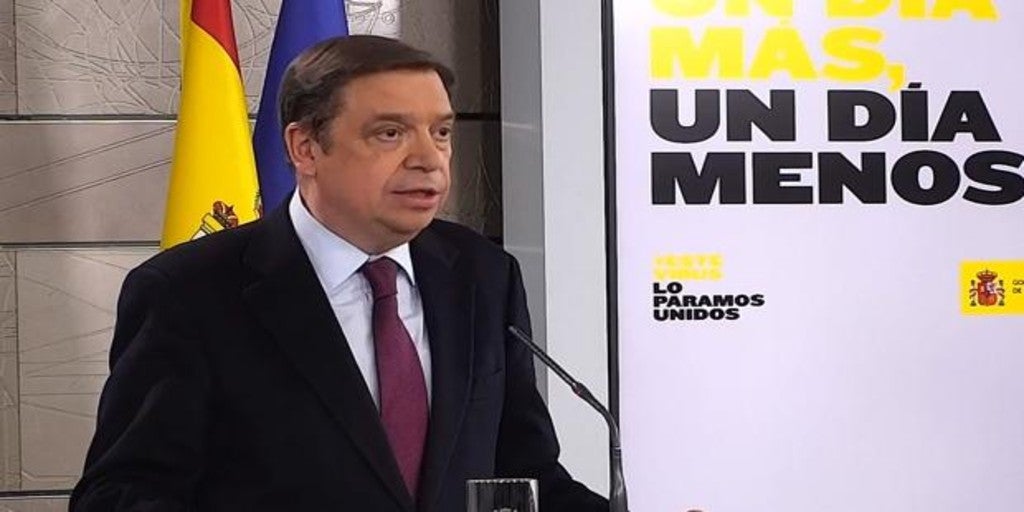 Madrid
Updated:
save

The Minister of Agriculture, Fisheries and Food, Luis Planas, He began his intervention by qualifying during the press conference of the Council of Ministers on Tuesday, the number of necessary labor in the field, reducing it to between 75,000 and 80,000 people, who in other years mostly covered temporary foreigners from countries like Morocco, Uruguay. Romania or Bulgaria . He then reported the approval of a royal decree-law that makes hiring in the field more flexible, in the face of future stone fruit campaigns and after limitations on mobility in Spain and most European countries.
Specifically, Planas has considered that the decree is "An extraordinary response to an extraordinary situation" and that it is positive for employers, workers and citizens. The decree, which will be in force until June 30, will allow the unemployed to be hired to carry out tasks in the field and that these can make it compatible with the collection of unemployment, the agricultural subsidy or an agrarian income. Of course, they must reside in the same municipal area or nearby.
In any case, Planas has added, these contracts must be made through a written contract Between the parts.
This group also They will incorporate immigrants whose work or residence permits end on June 30 – many of them linked to this type of task-, and which will be automatically renewed, also to young foreigners between 18 and 21 years old, who will be provided with a work permit so that they can work in these tasks.
However, the decree contains a specific exclusion: all those who benefit from the extraordinary benefit linked to the ERTE and the cessation of activity of the self-employed. Planas, asked about this point, has justified it in that "they have their own financing and their own coverage thanks to the measures that we have been adopting." In this sense, he insisted on the extraordinary nature of these latest decrees and highlighted that they have "full guarantees for businessmen and citizens".
"We will not have Moroccan workers"
Planas has also found that worker mobility within the European Union is "Practically non-existent", not so in the case of workers. On the Moroccan workers' collective that by thousands work in the different agricultural campaigns in the south of Spain, the minister regretted that «in this campaign we will not have Moroccan workers for the closure of the border ». A decision that it has described as "sovereign" by the neighboring country to fight the pandemic.
They also highlighted that although "a certain number of Moroccan workers who were going to participate in the strawberry campaign in Huelva have been unable to do so, but another 6,000 Moroccans already present in Spain have seen their contracts extended until the end of the campaign" . Planas has recognized that there are labor needs in the agricultural sector in such diverse places Huelva, Extremadura (Badajoz), Murcia, Alicante, Navarra, La Rioja and, above all, Aragon (Zaragoza) and Catalonia (especially, the cases of Lérida and Tarragona). "Today's royal decree of extraordinary measures responds to the needs of entrepreneurs." has emphasized guaranteeing supply and exports.