The Government only executes 3.72% of budgeted EU funds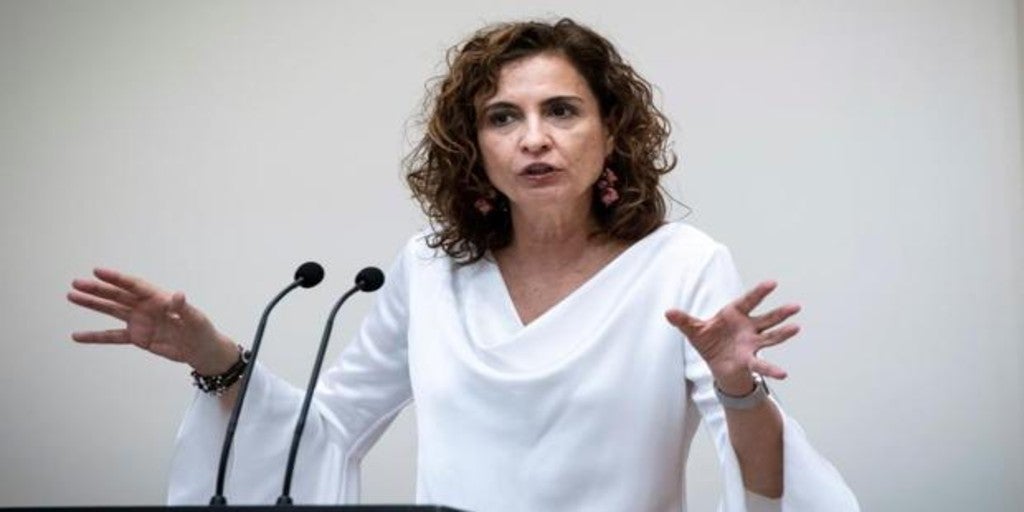 That the management of the European recovery funds – materially they have not yet arrived – was not going to be simple was public knowledge, but the budget execution data of the General State Intervention (IGAE) on June 30 they put white on black. Some figures that have been echoed in the Popular Party, where they fear that we will find ourselves "before a new Plan E". As denounced by the PP sector deputy secretary, Elvira Rodríguez, of the total 24,198.2 million euros provided for in the General State Budgets – charged to future European aid – the Executive It has only executed 1,207.65 million. That is, 3.72%. In addition, always according to the IGAE figures, the credits
of the so-called 'Recovery and Resilience Mechanism' have undergone modifications.
Specific, have been cut by 1,894 million, which has affected such strategic portfolios as the Ministry of Ecological Transition and Demographic Challenge that, in the PGE, had planned investments for an initial amount of 6,805.2 million euros and that have remained at 5,588.4 million. Or what is the same, they have left some 1,216 million about whose disappearance the popular will ask the Government. Of the amount finally planned, only 1,060 million were executed in the first half of the year.
Ministries such as that of Science and innovation (from 1,100.2 million to 827.8 million euros); that of Health (from the 527.9 million foreseen in the PGE to the 509, 4 million definitive) and that of Territorial Policy (from 239.8 million expected to 219.1 million euros). The Ministry of Economic Affairs that, initially in the PGE it had 3,653.6 million euros, and that this year it will only have 3,610.44 million euros. Until June 30, this Ministry had barely spent about 105 million. On the other hand, investments increased to Justice (from 27.74 million to 48.44 million euros) and the items of Inclusion (192.17 million) and farming (406.5 million).
Another of the most paradigmatic cases affects the State Public Employment Service (SEPE), dependent on the Ministry of Labor. This body will receive during this year 1,141.3 million euros from 'Recovery and Resilience Mechanism'. Until June, according to the Budget Execution statistics, it had barely executed expenses for an amount of 4.2 million euros. All this after six months to forget: a cyberattack perpetrated last March put their computer systems in check. To which was added an important workload due to the economic crisis, aggravated by its structural problems – a shortage of personnel – and the departure of 1,500 interim workers until the end of the year.
The 'ghost' of Plan E
The sectorial vice-secretary of the PP, Elvira Rodriguez, denounces the "bad design" of investments and difficulties in execution. For example, mention doubts about Perte (Strategic Projects for Recovery and Economic Transformation), designed to promote public-private collaboration and between different administrations. In this sense, he criticizes that there is no co-governance between the Government and the autonomous regions: "They have not been allowed to participate in the design. They have been reduced to mere managers of the Executive's plans, he points out. It further regrets the use of sectoral conferences to distribute funds "Without clear criteria".
In any case, in the popular ranks, they criticize that the new funds are being allocated to actions that will increase the structural deficit -which they estimate at 5.2% of GDP- and fear that European aid will become a new 'Plan E ', in which the funds go "to expenses with an impact in the short term, but with little capacity to increase our growth potential."