The Government of the Canary Islands opens the door to 'tax free' operators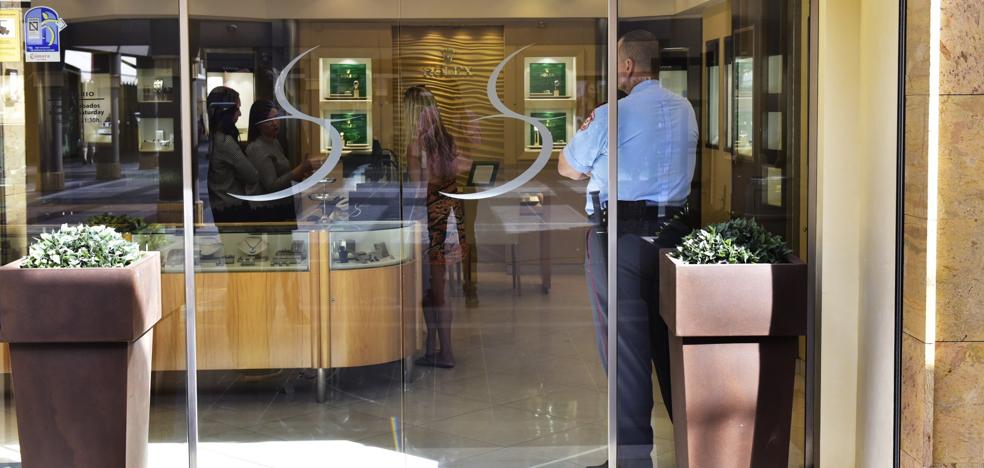 Peligero assures that it is in step one of the procedure and that its entry is not ruled out, as claimed by the commercial sector in weight
The director of the Canary Islands Tax Agency, Raquel Peligero, yesterday opened the door for the large 'tax free' operators to enter "in the future" in the IGIC refund system for purchases by travelers from third countries (among which are the British since the 'brexit ') «Now we are in step one of articulating the procedure and we are not closing the door to opening the system to collaborating entities in the future. It is not ruled out, he said.
Peligero made these statements in an interview yesterday at Cope and in which he was asked about the
draft decree of 'tax free' in which the Government of the Canary Islands is working and in which it leaves out of this procedure the large operators in the sector, which operate throughout the world.
The objective, according to the text of the decree, is for the Canary Islands Tax Agency to be in charge of this procedure exclusively, introducing a series of characteristics to the system -such as the return within a period of up to six months- and with forms to be completed by the own trade that do not convince the commercial sector, neither the large ones nor the small ones,
who anticipate that it will be a failure.
All of them have shown their rejection of the claims of the Government of the Canary Islands in recent days and
have filed claims to the draft decree requesting that a
mixed System, so that customers are the ones who choose to do the process with the Canary Islands Tax Agency (which returns in the medium term) or with the large operators, who make the immediate return allowing the traveler to spend that money when he is still at the destination and not a once you have returned to your country.
Yesterday, the commercial sector welcomed Peligero's change of position and attend to their demands. «The employers value positively that the Canarian Tax Agency admits the possibility of including the 'tax free' operators, something that until now ruled out. We are satisfied that there has been a change towards positions that are closer to the needs of the trade," CEOE sources said yesterday.
Peligero considered at one point in the interview that the
"immediate" return carried out by large operators "is not legal" because the return of the IGIC must be made once it is confirmed that the traveler leaves the Canary Islands.
In this sense,
the director in Spain of Global Blue (one of the large operators in the sector), Luis Llorca, indicated that these entities do not return the IGIC but rather make an "advance" of that money. "We run the risk that the traveler forgets to validate the purchase when leaving the airport, but that is part of our business," Llorca clarified, making clear the legality of the procedure that is carried out in this way in the rest of the State and in All Europe.