The Government lowers the transport pass and will give 200 euros to the unemployed and self-employed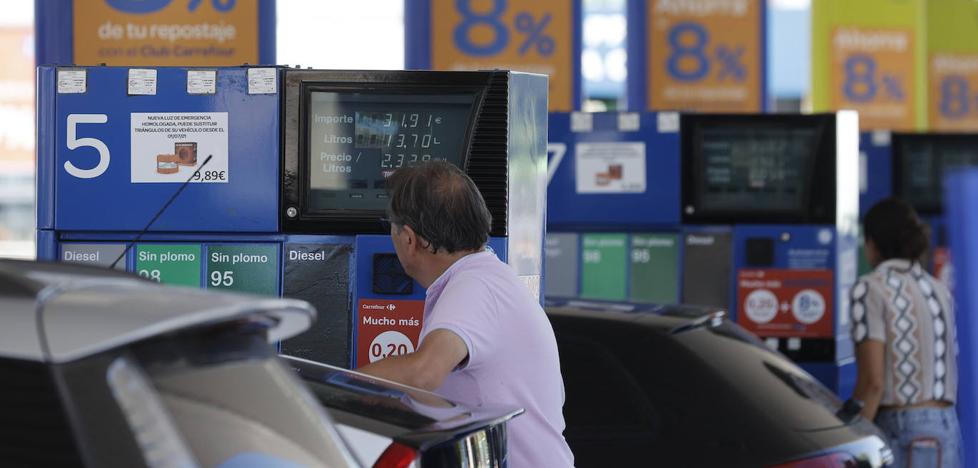 The Council of Ministers approves the extension of the decree law until December 31, with the drop from 10% to 5% of VAT on electricity and the bonus of 20 cents per liter of fuel
Just five days before the Government's anti-crisis measures plan to alleviate the effects of the war in Ukraine ends, the Council of Ministers met this Saturday in an extraordinary manner to approve the extension, which in this case will not be only three months, but will extend until December 31, as confirmed this Friday by President Pedro Sánchez.
Six more months and new measures to try to inject an oxygen balloon into family economies that are beginning to be seriously impacted by this endless escalation in inflation, which can no longer be considered circumstantial and which seems to last at least until the end of the year . To protect households, industry and companies from this rise in prices, the Executive, in addition to maintaining measures such as the discount of 20 cents per liter of fuel, the ceiling on rent or the prohibition of layoffs, incorporates new measures such as a new reduction of VAT on electricity, from 10% to 5%, aid for public transport subscriptions or a check of 200 euros for the unemployed and self-employed who are suffering the most from high inflation.
During his appearance, Sánchez assured that these measures are managing to contain the rise in prices by 3.5 points, that is, if this plan had not been implemented, the Executive's calculations are that the CPI would be 3.5 points higher than current, with rates close to 14%.
This extension of the decree will have a budgetary cost of more than 9,000 million euros. The president explained that of them, 5,500 million are actually spending to apply the measures that protect families, the working class and the most affected sectors, and another 3,600 million are reduced income due to tax cuts. Together with the first decree, the total expenditure for the State will have been in 2022 of about 15,000 million euros, more than 1% of GDP.
The measures approved by the Council of Ministers are the following:
Discount up to 50%
Public transport
One of the measures that were in the air was the reduction of public transport. Finally, the Council of Ministers has approved a 50% reduction in the price of all monthly subscriptions with state ownership (such as Renfe), in addition to the 30% reduction in subscriptions that depend on the autonomous communities and town councils, which may also expand with own resources up to 50%. The measure will apply from September 1 to December 31.
200 euros of direct aid
Check to unemployed and self-employed
The Government has also approved direct aid of 200 euros for low-income self-employed and unemployed workers, aid that can be requested during the month of July.
price cap
butane cylinder
In addition, the maximum price of the butane cylinder is limited, which will be in force until December 31 and "will contribute to the well-being of the most vulnerable," explained the president during his appearance.