The Government lowers the forecast for economic growth from 7% to 4.3%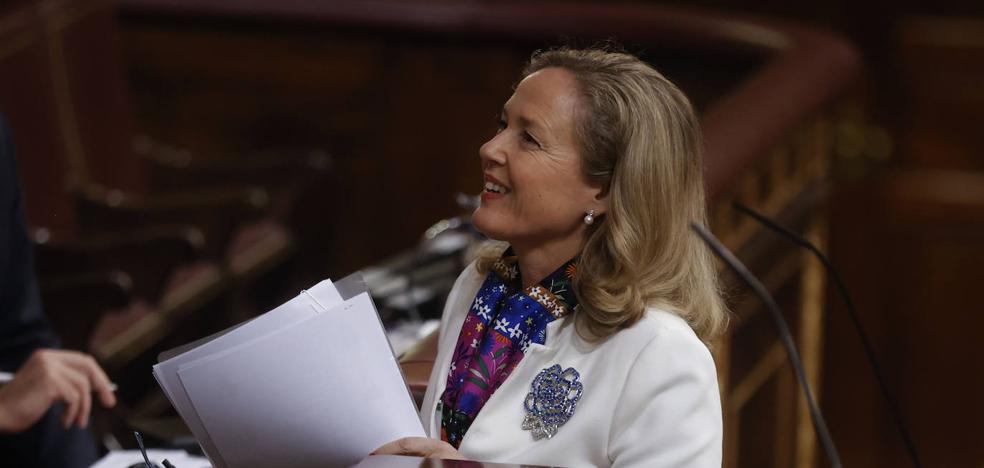 Inflation and the consequences of the war force the Executive to cut its previous estimate for 2022 by almost three points and Calviño acknowledges that the strong recovery in tourism "does not compensate" for the worse international context
The war in Ukraine has eroded the way out of the crisis throughout Europe and Spain could not be an exception. The Government has been forced to lower its economic growth forecasts to 4.3% for this year, from 7% of its previous estimates sent to Brussels. It is a more adjusted projection than the one presented by economic organizations, with the Bank of Spain betting on an advance of 4.5% and the International Monetary Fund (IMF), of 4.8%.
The Government has to send its new Stability Plan to the European Commission between today and tomorrow, since the deadline is April 30. The details of the document are not yet known, but the macroeconomic chart presented this Friday reveals that there has been a turnaround due to the worst performance of the economy, which after overcoming the pandemic, is now facing a rise in inflation not seen since the 1980s due to the consequences of the war and the rise in energy costs.
In the presentation of these data, the economic vice president Nadia Calviño highlighted the "prudence" and "rigor" of the Government in a very unstable context and highlighted the "strong growth" that investment will experience (9.3%) in 2022, although construction "still lags behind." In addition, Ella Calviño acknowledged that the strong recovery that tourism is experiencing "does not compensate" for the deterioration of the international situation and the worse growth prospects of our main export markets.
But consumption, an element on which the recovery of recent years has been based, has slowed down. The
data published this Friday by the INE reveal that household spending fell by 3.7% from January to March. However, Calviño is confident that the "significant dammed savings" of households thanks to the measures implemented during the pandemic is a "cushion" with which to face high inflation and uncertainty. According to his calculations, household consumption slowed down in the first quarter as a result of the carriers' strike in mid-March, but he is confident that the second quarter (April to June) will have a better evolution.