The Government limits gas to 48.8 euros/MWh with the extraordinary benefits of electricity companies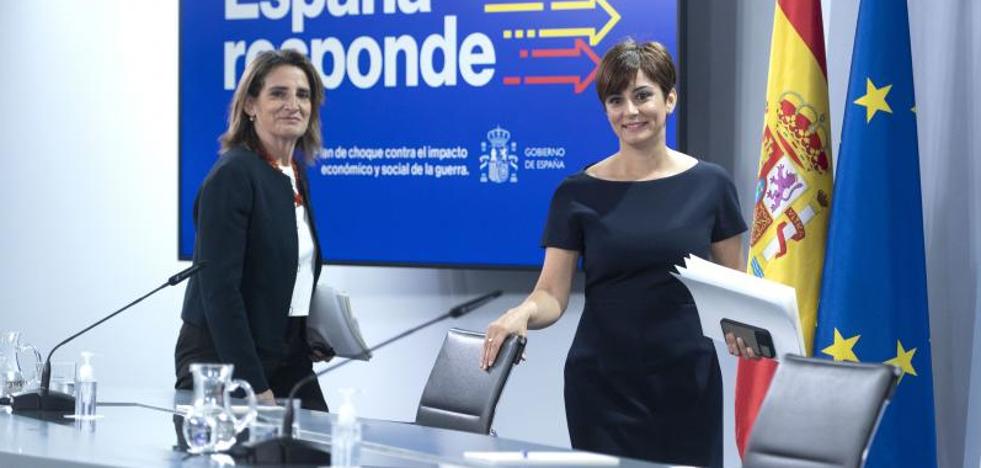 The measure will be valid for one year and will enter into force in approximately two weeks after the definitive approval of the text by Brussels.
Iberian gas exception approved. The Council of Ministers gave the green light this Friday in an extraordinary meeting to the extent that will limit the reference price of gas at 48.8 euros/MWh. The Minister of Ecological Transition, Teresa Ribera, explained that the measure will mean reducing the average price of electricity from the 210 euros per megawatt hour that has marked this first quarter, to 130 euros, that is, 40%. "It is a reduction that all consumers will notice in their bills, who have nothing to do to benefit from it," explained Ribera.
This limit will be in force for the next twelve months, guaranteeing an average price per megawatt hour that is much lower than the extremes it has reached in recent months. The measure will be published in the BOE predictably this Saturday, although it could be delayed until Monday, and it will be the moment in which the European Commission formally studies and validates the text, which could take "about ten days or two weeks," Ribera specified.