The Government goes to the Prosecutor's Office in the case of Masks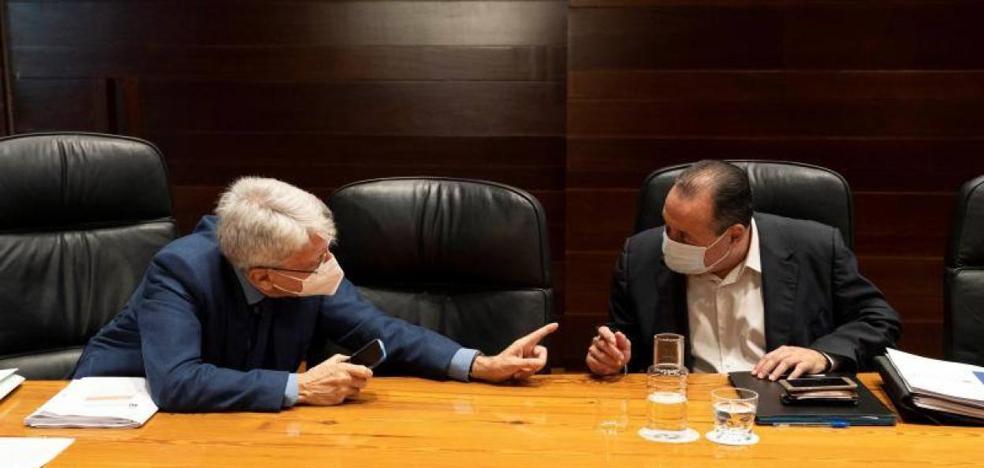 Rejects the RR7 proposal to now deliver 1.2 million masks
The Minister of the Presidency of the Government of the Canary Islands, Julio Pérez, has informed this Thursday, after the meeting of the Government Council, that the Ministry of Health has decided to transfer to the Prosecutor's Office information collected in recent days on the so-called
Masks case revealed by CANARIAS7.
Specifically, according to Julio Pérez, the Prosecutor's Office has been informed of the thirteen attempts made by the Tax Agency, without any success, to collect funds or assets from
the company RR7to recover the 4 million euros delivered for the purchase of masks that were never delivered to the Canary Islands Health Service. This amount owed is already approaching the
5 million euros with default interest.
Likewise, Julio Pérez said that the counselor Blas Trujillo reported the decision of the Canary Health Service not to attend to the RR7 proposal to deliver 1.2 million euros now. According to Perez,
"There is no longer a contractual relationship" with RR7 and the proposal is not "acceptable" given the unsuccessful attempts of the Tax Agency to recover the money.
Likewise, the Audiencia de Cuentas has been asked to extend the deadline for Health allegations before the pre-report in which he sees indications of accounting responsibility on the part of the SCS.