The Government entrusts the ULPGC with an interactive climate map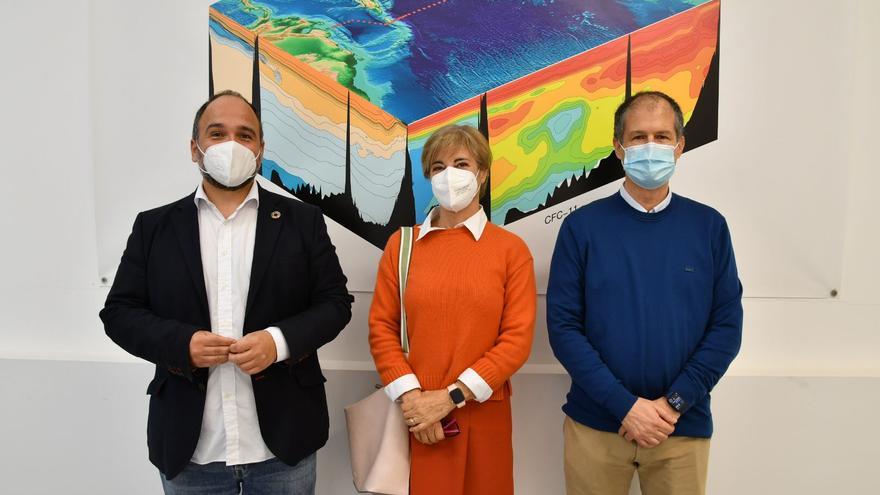 The Ministry of Ecological Transition, Fight against him Climate change and Territorial Planning of the Government of the Canary Islands and University of Las Palmas de Gran Canaria have signed a specific cooperation agreement for the creation of a Interactive Climate Atlas of the Canary Islands (ACIC), a digital tool that will provide essential knowledge for the awareness of Canarian society about the evolution of the climate in the Archipelago.
The counselor responsible for the area, José Antonio Valbuena, highlights that this initiative is part of the different lines of action aimed at promoting the study of the impacts of climate change on the islands, for which he will provide "support and technical support" to the strategy that the Government of the Canary Islands carries out in this area.
The project, which is expected to be completed next December, has a budget of 100,000 euros and includes an explanatory analysis of the climate of the islands, as well as an extensive section dedicated to climate change. "It will be the result of an intense process of information exchange and scientific data available and contrasted related to climate change in the Canary Islands ", says Valbuena.
The ACIC will be a "non-static and live" product, since its contents will be updated as new data is obtained or those that are available are adjusted. In addition, for its realization, the international standards and models with the greatest impact will be adopted, such as that of Hawaii.
The project will show, in principle, a series of variables, such as the temperature, humidity, precipitation, wind, solar radiation, evapotranspiration and cloud cover of the territories. The maps will be made using geographic information systems, where the user can indicate a specific location with the cursor. Thus, the system will show the value of the selected variables and will also open a table with the monthly and annual values, as well as a series of graphs. The interested person will have the option of downloading the climatic maps of the entire Archipelago, in addition to being able to do it by islands or specific areas.
Finally, the data and results will be incorporated for viewing in the viewers managed by the public company. Grafcan, which will allow a better and wider dissemination of the project.
As indicated by the counselor José Antonio Valbuena, the final Atlas will be integrated "coherently" with other projects and actions undertaken by the Ministry. For this, the area must take into account, in its preparation, the system of meteorological observation and data management in support of the study of Climate Change in the Canary Islands and the information system for Ecological Transition and the Fight against Climate Change. "The objective is to promote climate governance in the Canary Islands," he clarifies.