The Government "does not rule out" returning Tenerife to level 2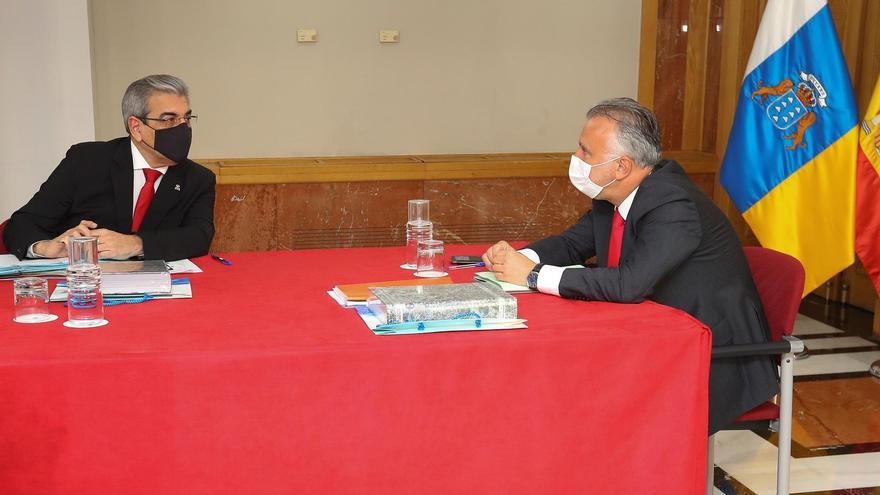 The Government of the Canary Islands "does not rule out" return Tenerife to level 2, without even having tried level 1 with absolute freedom. The Canary Islands will postpone until Sunday the decision to move to the level islands. This was stated by Julio Pérez, spokesman for the Government of the Canary Islands in the press conference after the Governing Council, in which he explained that, because the Islands are affected by the specific measures imposed to bend the curve during the Carnivals.
However, Pérez said that there seems to be "Trends that are consolidated" enough to change alert levels on some islands. Thus, it is likely that Gran Canaria reduce its levell to the amber traffic light, level 2; what Fuerteventura and El Hierro go to level 1.
Regarding Lanzarote, the Ministry of Health does not conceive changes in the situation of the island such that there will be a reduction in levels in the coming days, so it would stay at the maximum alert level, 4. For its part, Tenerife It is on the tightrope and it is not ruled out that it may return to level 2. "In Tenerife there are reasons for concern, the situation is favorable but has not just consolidated," said Pérez, who indicated that, "nothing is totally ruled out" but He indicated that everything depends on the evolution on the island until Sunday.
In any case, the changes will be known next Sunday, when an appearance by the Minister of Health, Blas Trujillo, is scheduled. The Governing Council held today also agreed to make some technical corrections to the general package of measures to combat the coronavirus pandemic.
Good rhythm
The Canary Islands are in the best position regarding the use and speed at which vaccination occurs. "We vaccinate at high speed and we reach more people," the counselor indicated. The average vaccination of the target population in Spain stands at 2.36% and in the Canary Islands it reaches 3.58%. At this time, large dependents are being vaccinated and in the coming weeks people over 80 years of age will continue to be able to go to their health centers to get vaccinated.