The Government dispenses with the SEPE reinforcement personnel with 755,000 people in ERTE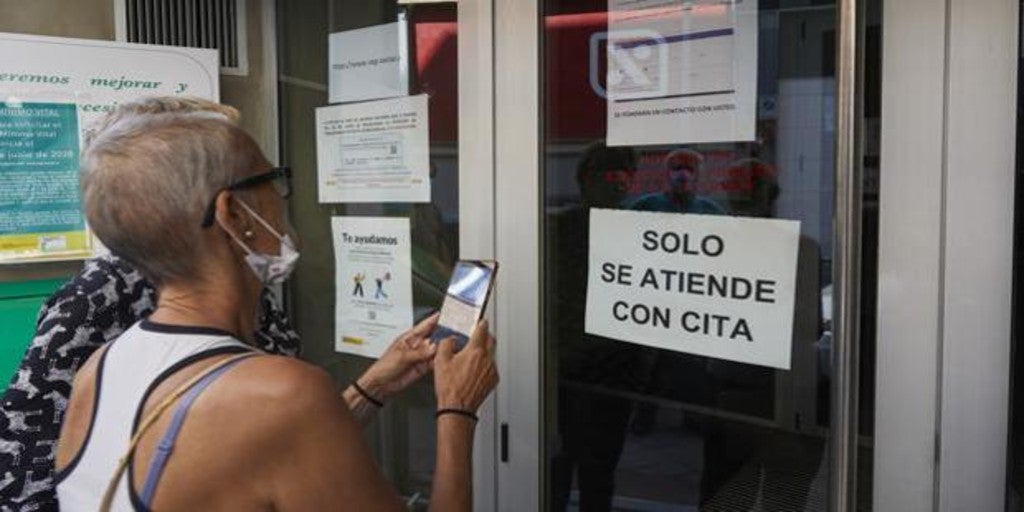 Madrid
Updated:
save

In March, the Government will dispense with the 1,500 workers hired a few months ago to reinforce the State Public Employment Service (SEPE), despite the fact that this body asked the Ministry of Labor to extend their contracts throughout this year, according to the president of the Central Trade Union Independent and Officials (CSIF), Miguel Borra.
This situation occurs when the SEPE management has been in chaos since March due to the avalanche of ERTE (Temporary Employment Regulation Files). At the end of the year there were still 755,000 workers affected. In addition, thousands of people have still not been able to regularize their situation (registration, cancellation, collection of benefits, unemployment, etc …) due to the congestion suffered by this public body of the Ministry of Labor headed by Yolanda Díaz. It should be remembered that the unions have denounced that the computer systems they have are more than 30 years old. A chaos that is repeated in the Social Security offices to process registrations, cancellations, pensions and the Minimum Vital Income.
Borra said today, in an interview with Carlos Herrera (Cope), that the SEPE urgently needs more staff to manage both the avalanche of ERTE and the other benefits.
He explained that, in the last ten years, as a result of the cutback policies, the SEPE has lost 3,400 personnel and now has about 8,000 workers, of which 30% are temporary workers, a figure totally insufficient to meet the citizenship.
Borra has valued the work of the staff of this body, which have served more than 8 million citizens in 2020, despite the fact that the Government has shown that "they do not have a clear commitment to the SEPE."
The president of CSIF – the most representative union in public administrations and with a growing presence in the private sector – also highlighted the effort made by the group of Spanish public employees to face the needs derived from the storm and the pandemic. However, he noted that the needs "have exposed the seams of the system after years of cuts."