The Government demands Brussels "firmness" before Trump for tariffs on wine or oil and four other news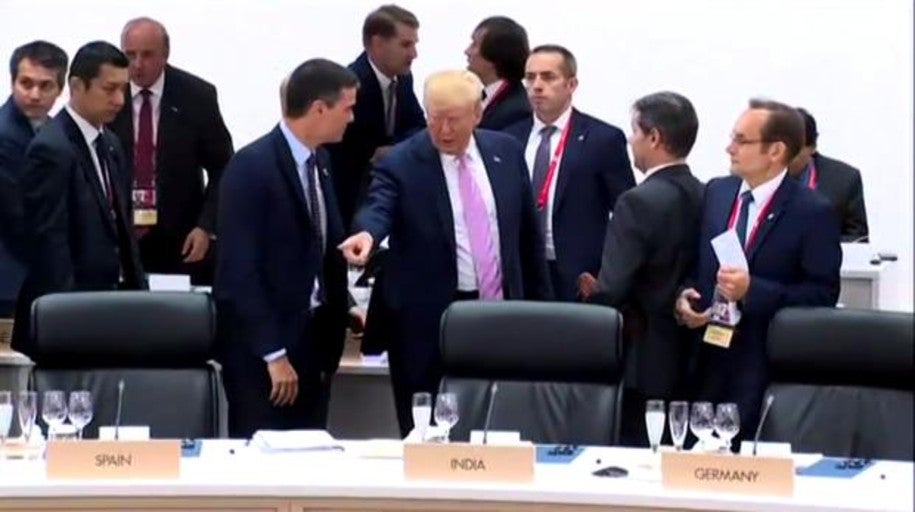 MadridUpdated:
1. The Government asks Brussels for "firmness" in addressing US tariffs. Spain continues to ask the EU for "firmness" when negotiating with the US. in terms of tariffs. The US Executive intends impose 25% tariffs on the European agri-food sector worth 6,850 million euros on October 18.
2.Recipes of the self-employed for 10-N: bonuses, exclusion from time control and 100% active retirement. The autonomous group is one of the most sensitive to the growing economic slowdown. A few days ago the Ministry of Labor published the registered unemployment data for September, a month in which it closed with 3,266,258 freelancers after adding this collective 4,707 more people. Despite this, it is the lowest figure since 2013.
3. Consumer confidence continues to decline and in September marks its lowest index since March 2014. Consumer confidence in the Spanish economy has continued to decline until September its lowest index since March 2014 before the worsening of expectations and, especially, of the current situation.
4. HSBC prepares the dismissal of up to 10,000 people, according to "Financial Times". HSBC, the largest European bank by assets, prepares an ambitious adjustment plan that it would mean cutting up to 10,000 jobs, about 4% of the workforce of the British entity, as two sources familiar with the situation have revealed to the newspaper "Financial Times".
5. Serrano or Iberian ham? These are the most difficult differences to be detected by the consumer. What is serrano ham and what is Iberian? He slipped last week from the acting President of the Government, Pedro Sánchez, when referring to the "Serrano ham from Extremadura" in a cradle community of the Iberian, it focuses on this question whose answer is unknown to many consumers and that experts try to clarify.