The Government clarifies its savings plan and lowers the air conditioning limit in bars and shops to 25 degrees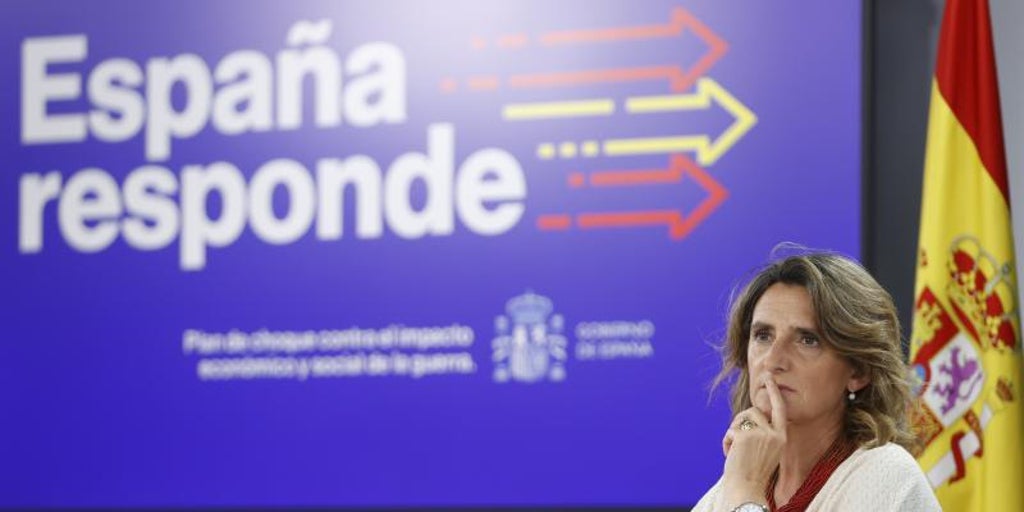 The Minister for the Ecological Transition and the Demographic Challenge, Teresa Ribera, has specified that bars and restaurants can limit the use of air conditioning to "around 25 degrees", taking into account the recommendations of labor legislation, compared to 27 degrees contemplated by the royal decree on energy saving and efficiency measures approved by the Government.
In this sense, it has been clarified that 27 degrees They will be applied "flexibly" and he has given as an example that discos, kitchens and gyms need a different temperature than other spaces such as a bookstore.
"You cannot ask workers who are in conditions of important physical exercise not to have the conditions that labor law guarantees with respect to the maximum and minimum temperatures," Ribera assured in statements to Onda Cero collected by Europa Press. For this reason, businesses and establishments must justify when they do not apply the temperature limit in the thermostat, a flexibility incorporated in the decree law to protect the occupational health rights of their workers.
Ribera has pointed out that this first package of measures is designed for buildings for public use "with flexibilities" depending on the type of economic activity and the work carried out.
Thus, he has distinguished sedentary jobs -working in an office- from active jobs -activity in a restaurant-. "The decree law itself incorporates a call that wherever there are spaces where workers have to move and have physical exercise, it must be applied with the corresponding flexibility," the minister clarified about the variation of the initial thermostat.
The Minister for the Ecological Transition and the Demographic Challenge has insisted that the royal decree on energy saving and efficiency measures "is to be fulfilled" and represents a "reasonable effort and with respect for working conditions that, in any case, must be keep in mind", while stating that the Government will not make any changes in this regard.
On the other hand, Ribera has highlighted the "complex" context of the global crisis caused mainly by the war in Ukraine, which has generated, as he pointed out, tension in the global energy markets.
The head of Ecological Transition has insisted that the important thing is to fulfill the commitment of solidarity with the rest of the European countries, something that "is within the reach of what can be done without excessive effort".
"We have to concentrate on how to contribute and help all our European neighbors who are having a difficult autumn and winter," said Ribera, who has defined Spain as "a caring people."