The Government begins the process to stabilize 22,300 jobs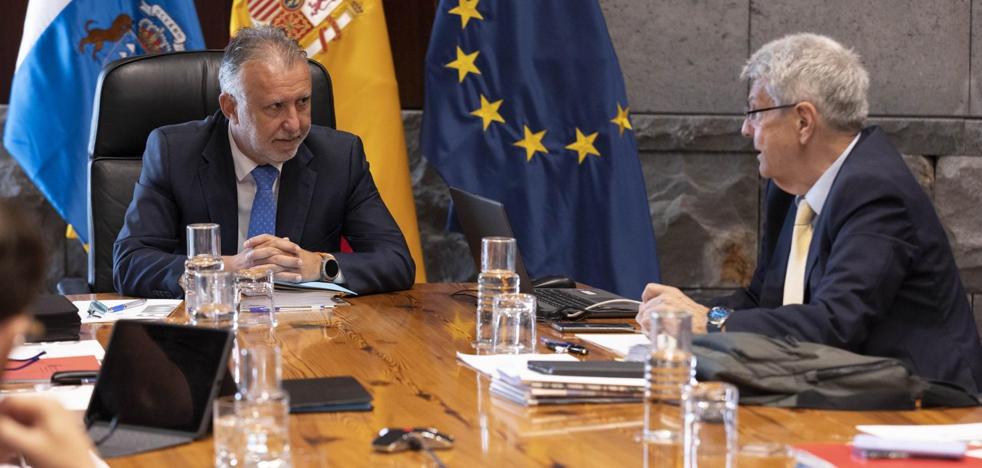 The Council yesterday gave the go-ahead to two decrees to end the temporality of 3,496 places in the general administration
The
Regional executive expects to stabilize a total of 22,368 jobs of the public administration, a third of the 72,000 that currently exist in the autonomous community, in a
"legally complex" processspecial, singular and exceptional", as indicated yesterday by the Minister of Public Administrations, Julio Pérez, after the meeting of the Governing Council.
Pérez stressed that the objective of the Government with this stability effort is also "to do justice to part of the public personnel" and
"eliminate abusive temporality".
In this process, it will try to provide itself with the greatest
legal security because it assumes that resources will be presented. Still, he added that the greatest
consensus with unions and other administrations to establish the criteria for these processes "after months of listening".
Deadlines

The counselor indicated that the set of places that will be called amounts to 22,368, although some variations may arise. In any case, and according to the terms established by the
Law on urgent measures to reduce temporary employment in public employment, the figure must be closed before June 1.
While the bases - "the mechanics of the selective processes," he said - will be approved on December 31 "with the greatest consensus."
The processes must be completed before December 31, 2024.
The bulk of these positions correspond to
Health, with 12,146 placesof which some 8,700 derive directly from the aforementioned law of urgent measures, while 3,500 are pending from previous mandates and should also be offered.
Besides,
5,722 correspond to Education; 3,500 to the general administration -this figure is closed-; around 500 are from companies and public bodies; and another 400 -which must be called by the Ministry- are from the administration of Justice.
two decrees

As the beginning of this process, the Government yesterday gave the go-ahead to
two decrees by which the offers (OPE) are approved for the stabilization of temporary employment in the general administration with a total of
3,496 seats.
The first of the decrees includes the stabilization included in the Stabilization Law, that is, the places occupied temporarily and continuously at
least in the three years prior to December 31, 2020.
This offer collects
255 placesof which 99 correspond to bodies, scales and specialties of civil servants and 156 to professional groups and categories of labor personnel.
The second decree is addressed to
long-term temporary employmentthat is, to vacancies occupied temporarily and continuously before January 1, 2016, and
adds 3,241 seats. Of these, 93 correspond to bodies, scales and specialties of civil servants, while the remaining 3,148 are for professional groups and categories of labor personnel.
With the approval of these two decrees, the Government of the Canary Islands complies with the first term established in the
Law 20/2021 which requires that the OPEs be approved and published in the BOC before June 1, 2022, and the respective calls before December 31, 2022.