The Government approves 83 million to face the Canarian migration crisis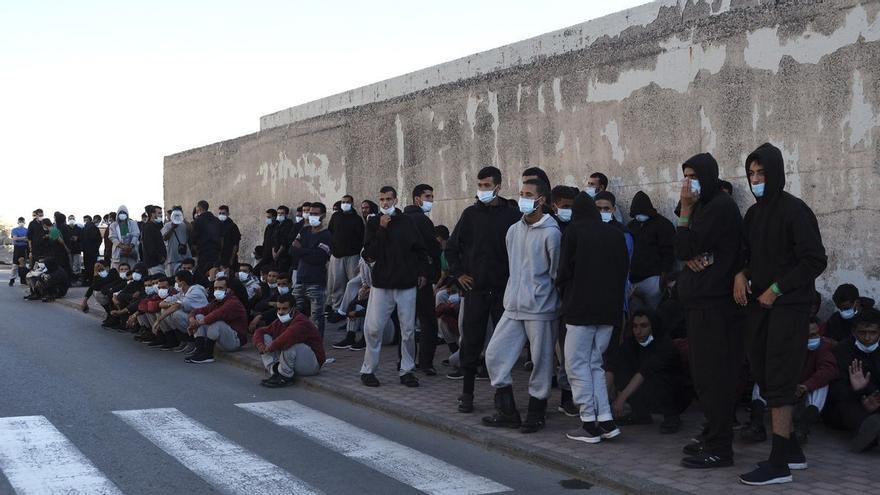 The Council of Ministers has approved several measures for the operation of the reception system for a total of 83 million euros to improve its operation and to be able to face the "enormous challenge" of the increase in the arrival of immigrants to the Canary Islands due to the pandemic.
It was announced this Tuesday by the Government spokesperson, Maria Jesus Montero, at the press conference after the meeting of the Council of Ministers.
Among the approved measures is a consignment of 53 million euros to cover the needs of applicants and beneficiaries of international protection.
In addition, the Government has given the green light to the subsidy of 30 million euros to the Red Cross for the management of various reception resources in the Canary Islands and has declared the emergency of the works for the installation of temporary camps for migrants, also within the Canary Islands Plan.
Montero has trusted that these measures contribute to the better functioning of the catching system that is having a "huge challenge", due to the increase in arrivals to the Canary Islands in a pandemic situation of people who could be returned to their countries of origin due to the existence of an agreement and who are in the reception system due to the closure of borders.
The spokeswoman has indicated that the Government wants contribute "decisively" to improving the situation of these people and to order migration flows, which "is essential so that its operation is absolutely correct and is not subject to any type of fraud or external interest".