The Government anticipates that August will close with 187,000 fewer contributors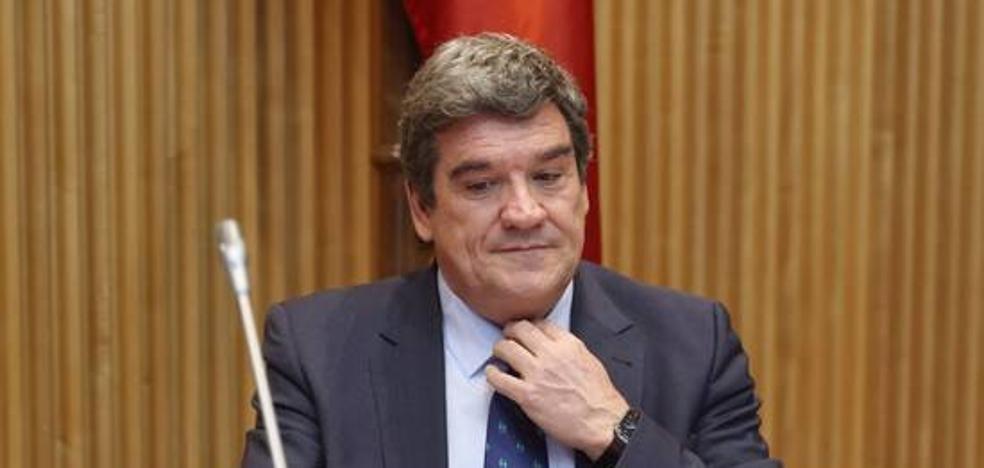 It would be the worst August since 2019, although the seasonally adjusted data suggests that there will be 65,000 new affiliates
The sudden slowdown suffered in July in the labor market -with 7,366 affiliates less than average- threatens to extend to the month of August in the middle of the summer season. Despite the good performance of the tourism sector in the summer months, the Government anticipates that the month of August will close with 187,000 contributors.
According to the advance offered this Wednesday by the Ministry of Social Security, this would be the biggest setback in the month of August since the same period in 2019, when nearly 213,000 affiliates were erased from the map. In 2020 the data grew by 6,822, while in 2021 118,000 affiliates were lost.
Despite the expected drop, the total number of affiliates would remain above 20 million for the fifth consecutive month. The technicians of the team led by José Luis Escrivá highlight, however, the affiliation data in seasonally adjusted terms, which reflect the trend of the system without taking into account the impact of the seasonality of the month, such as the summer campaign.
In these terms, the advance of the Executive indicates that the system will close August with 65,000 new affiliates. As indicated by Social Security, the data is higher than the average for August of the 2017-2019 period, which is around 28,000 new affiliates. "With this new increase, 340,000 new jobs will have been added since the beginning of the year and 700,000 affiliates since August last year, when pre-pandemic levels were reached," they indicate.
From the Executive they also highlight the improvement in the quality of employment that has been observed in recent months as a result of the entry into force of the labor reform, with a shift in hiring towards indefinite formulas.
Specifically, 81% of affiliates in August had a permanent contract (12 percentage points more than in previous years). Among those under 30 years of age, the increase is 31 percentage points: from 34% on average in August of the years 2015-2021 to 65% in August 2022. In total, there are 1.6 million more affiliates with indefinite contracts than in the pre-pandemic years.
As for ERTEs, the figures continue to decline: workers in the ERTE ETOP process barely exceed 15,000, levels that are approximately half of those registered at different times in April and May.
The number of workers in the sectoral RED mechanism for travel agencies, for its part, stabilized somewhat above 1,600, half the levels registered last May. One out of every two workers in ERTE ETOP and two out of three in the sectorial RED mechanism has partial job suspension.