The Government and social agents reach a consensus so that riders are workers and not self-employed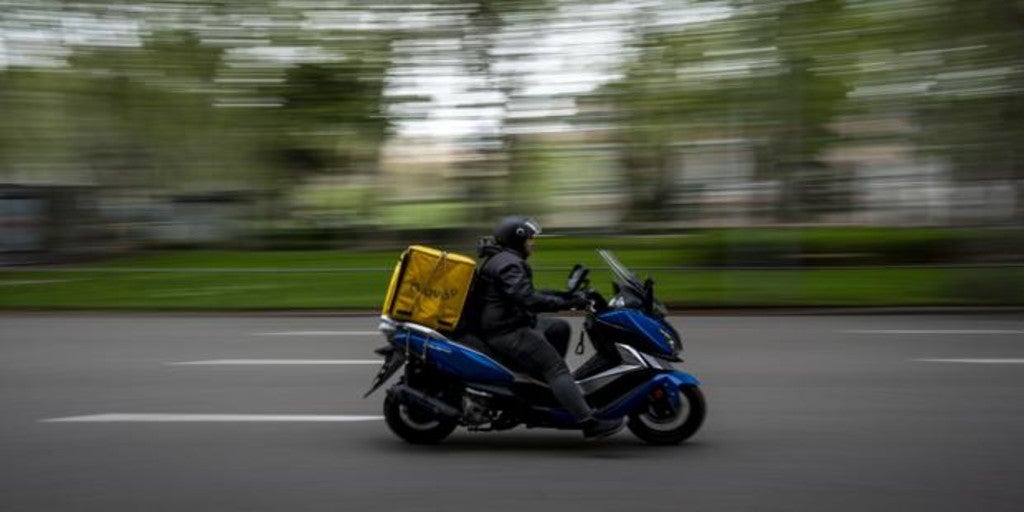 Madrid
Updated:
save

The Government and social agents have reached a consensus for riders of the home food delivery platforms are considered employed. That has been the only pact that the social agents have reached in the last meeting of the social dialogue on this law, which has been maintained today. Thus, sources of social dialogue indicate that a final agreement has not yet been reached, but that the parties have agreed to employ the delivery men.
In this way, the social dialogue table on the rider law is closed. In the coming days, according to sources from the process, the contacts will continue, but only to elaborate the technical aspects of a law that has been the subject of debate for several years. Thus, it will be Labor that prepares the final text, which is expected to reach the Council of Ministers in the coming weeks. To this end, it has a series of measures that employers and unions have developed to implement the employment of riders and, according to sources from the social dialogue to ABC, the Ministry led by Yolanda Díaz has committed to integrating proposals into the document on both sides.
With this starting point, and in the absence of knowing the details of the final text, the labor model of companies such as Glovo, Uber Eats and Deliveroo will be revoked, since these companies have most of their distributors as freelancers. In addition, the debate on the employment of these, which has been in force for years, and has triggered a long legal battle between delivery men and companies with different results will be resolved.
It was precisely a judgment of the Supreme Court that tipped the balance towards the distributors who demanded to have an employment contract, since they considered that they were false self-employed. Specifically, the High Court ruled that the Glovo delivery men were fake freelancers. Months later, it was a Barcelona court that ruled that more than 700 Deliveroo riders were also false self-employed, although this ruling could be appealed.
Despite the agreement and the sentences, not all riders want to be employed. In recent days, several associations of riders have maintained a tough activity to defend their desire to be considered autonomous. Specifically, the Autonomous Association of Riders (AAR), the Professional Association of Autonomous Riders (APRA) and the Spanish Association of Messenger Riders (AsoRiders) defend that work leads them to "precariousness and unemployment."
«Negotiating a minimum income per hour, improvements in our private insurance, vacations and, above all, a seat at the negotiating table, with the Government and platforms, so that the distributors let's make our voice heard. A seat so that, once and for all, we end this absurd situation in which a paternalistic government that does not look out for our interests, some unions that do not represent us and an employer that does not seem to have much interest in us believe themselves with the right to choose our future ", they have pointed out.