The Government allocates 1.4 million for educational infrastructure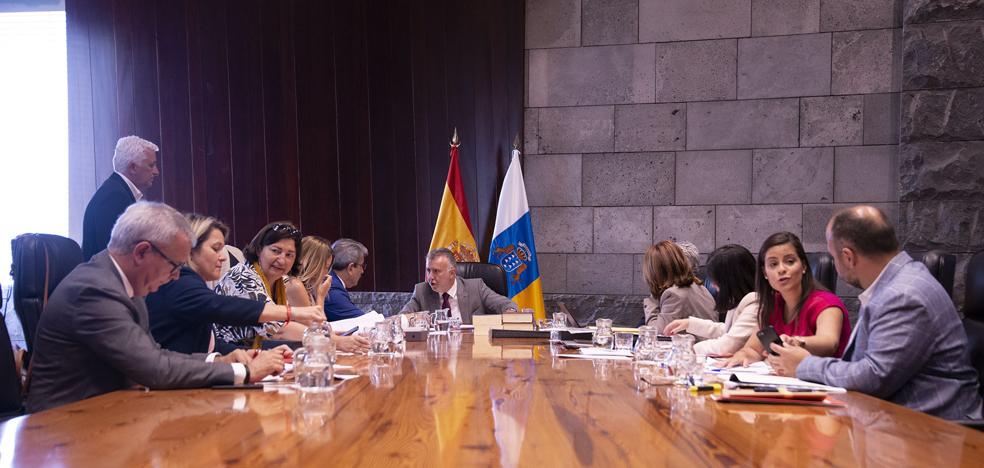 They are part of the 10 million that are planned for the Canary Islands by the Ministry to be executed between 2022 and 2023
The Government Council of the Canary Islands has authorized this Thursday a credit of 1.4 million euros to the Ministry of Education to cover the funds that the Ministry of Education and Vocational Training will transfer to the islands this year for educational infrastructure.
The archipelago will receive 10 million euros from the State for the execution of different actions in the years 2022 and 2023 through agreements, which include, in general,
construction works of new centers or extensions of the existing ones, among other actions.
The 1.4 million euros will be distributed among five educational centers in the Canary Islands.
€400,000
CEIP El Quintero

The largest amount (400,000 euros) will go to the construction of the El Quintero Early Childhood and Primary Education Center (CEIP), located in the municipality of San Bartolomé (
Lanzarote). This will have capacity for 18 units and 450 students on a plot of 13,170 square meters.
The funds included in this transfer will be used at the beginning of the execution of the project, whose final cost will be around eight million euros. The Autonomous Community will provide another seven million euros for this work.
€250,000
CEO Prince Philip

The Compulsory Education Center (CEO) Príncipe Felipe, located in the Tenerife municipality of
The Victory of Acentejowill receive 250,000 euros for the expansion and improvement of its dining room facilities.
242,958 euros will be allocated to the construction of the El Tanque Nursery School, in that municipality of Tenerife, which will have the capacity to serve 39 boys and girls. The work will additionally receive another 800,000 euros from React-EU funds.
€300,000
Sports field in Santa Úrsula

300,000 euros will be invested to complete the works contemplated in the project to improve a sports field in the municipality of Santa Úrsula (Tenerife). This amount is included in the agreement signed between the Ministry of Education and that city council in 2021 for a total amount of 1.3 million euros.
€300,000
CEIP El Taibique

Finally, 301,082 euros are directed to the reform, improvement, expansion and accessibility works of the CEIP El Taibique, located in the municipality of El
Pinewood. It includes, among other aspects, the updating of the electrical and health installations
Likewise, the Governing Council has approved a credit transfer from the Ministry of Education, Universities, Culture and Sports of the Autonomous Executive for 250,000 euros in order to sign a cooperation agreement with the City Council of Tijarafe (La Palma), destined to the repair of the
sports field of the Early Childhood and Primary Education Center (CEIP) of that locality.