The Government agrees with the carriers a package of measures of more than 1,000 million euros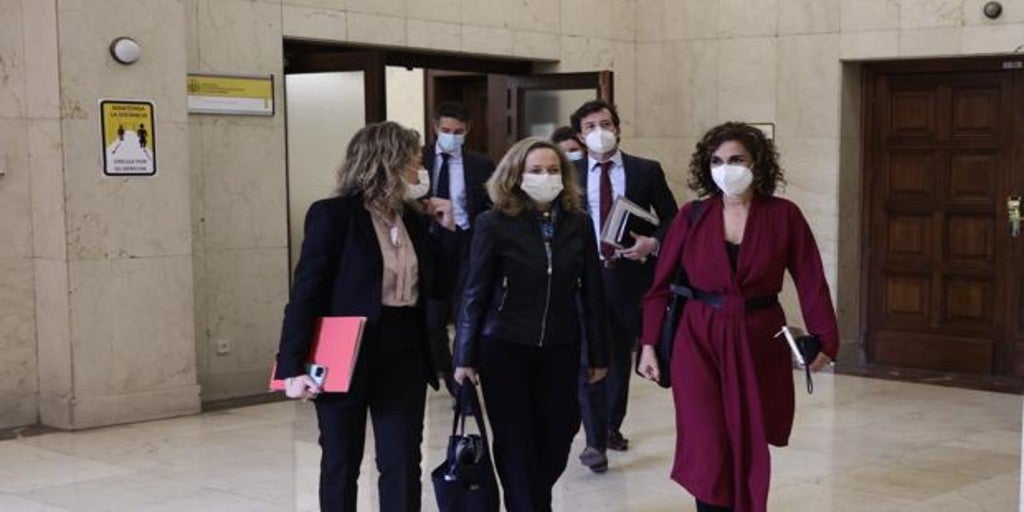 EP
Updated: 03/25/2022 03:07h
Keep
Related news
The Government has reached an agreement with carriers in order to reverse the "disproportionate" rise in fuel prices and has announced a package with thirty measures that represents an economic "effort" of more than 1,000 million euros, including that highlight a discount of 20 cents per liter in fuel for the sector that includes diesel, gasoline, gas and adBlue, of which the State will contribute 15 cents and the oil companies a minimum of 5 cents per liter.
This has been transferred by the Minister of Transport, Mobility and Urban Agenda, Raquel Sánchez, this Friday morning at a press conference after the meeting that took place at the headquarters of the Ministry of Transport between the Government and the carriers and which began at 11:30 a.m. on Thursday.
This measure, which will be in force until June 30, although it will be extendable "according to the evolution of the markets", explained the minister, follows the example of neighboring countries, such as France, Italy and Portugal, which will apply from next June 1 April discounts of between 15 cents and 30 euro cents.
Likewise, the Government will launch direct aid for an amount of 450 million euros for freight and passenger transport companies depending on the type of vehicle. Specifically, the amount will be 1,250 euros per truck, 950 per bus, 500 euros per van and 300 euros per light vehicle, which includes taxi, VTC and ambulances.
On the other hand, the maturity period of credits guaranteed by the ICO will be extended to 8-10 years and the grace period of the credits guaranteed by the ICO will be extended by six months. A new line of credit guaranteed by the ICO will also be created with a 12-month grace period, the minister explained.
Among other measures included in the agreement with the National Land Transport Council, the minister highlighted that the Government will double the budget for aid for abandoning the carrier profession, going from 10 to 20 million euros in the General Budgets of the Status of 2022.
Raquel Sánchez has also advanced that the Ministry will work on a proposal to apply "as soon as possible" the principles contained in the law of the food chain in relation to production costs, which will be presented to the sector before July 31.
Thus, the minister has called for a transport strike, convened since last Monday, to "recover normality" and has also demanded that it "be responsible" and not generate "more uncertainty" in society, since the demands "They have been taken care of."
View commentsTopics



Source link