The Government agrees with ERC to irrigate the unions with five million more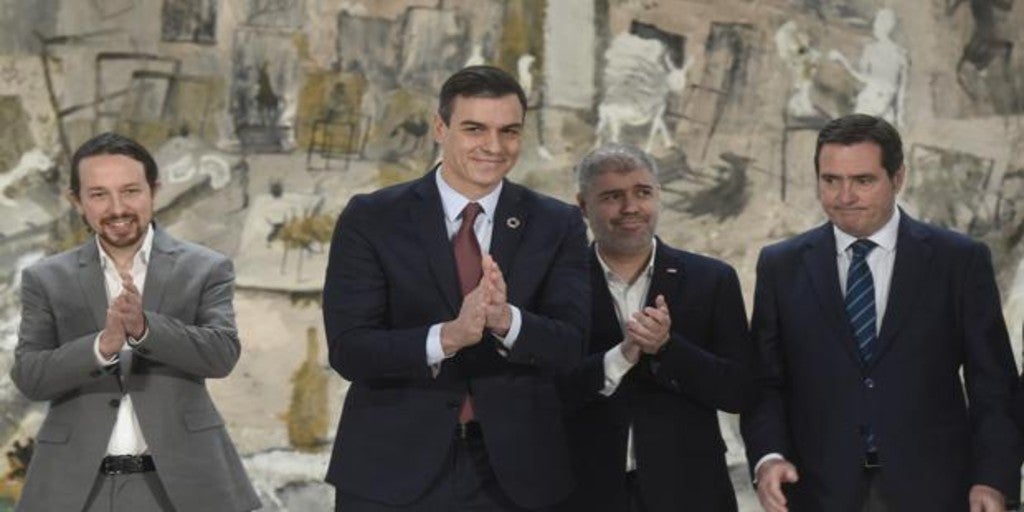 MADRID
Updated:
save

The Government and ERC have today closed a new agreement regarding the Budgets that includes increasing in five million euros funds to subsidize union organizations. The extra amount will be divided between the different unions according to their representativeness and the purpose for which these funds should be allocated, as specified, to "union activities".
The transactional amendment, to which this newspaper has had access, is included in a new batch of changes agreed by the Government with its partners in view of the online voting that is currently taking place in Congress and that will end on Wednesday at eleven o'clock in the morning. These amendments include another new transfer of railway infrastructure to Catalan nationalists, which includes allocating 100 million euros to the railway network and Rodalíes lines, as well as promoting high speed.
The amount for the unions comes at a time of extreme delicacy in the Spanish business fabric, which has been demanding direct aid from the State for months. For their part, the unions are financed in a very important part thanks to the subsidies they receive. That is, with public money. This is not only granted by the State, through the General Budgets, but they also enter via autonomous communities and municipalities.
However, the pandemic has dealt a severe blow to union finances. Many workers have been unemployed and others are in ERTE with their very low salaries, which has had an impact on the fees paid to the unions.
The coalition government of the PSOE and Unidos Podemos chose to keep subsidies for unions frozen in 2020, as Sánchez already did in 2018 and 2019, thus leaving intact the cuts imposed by Rajoy after the financial crisis of the past decade. The organizations that Unai Sordo and Pepe Álvarez lead have managed nearly nine million euros this year, in line with the amount of public funds they have been receiving annually since 2013.