The Government advances in its reorganization with the first merit contest in years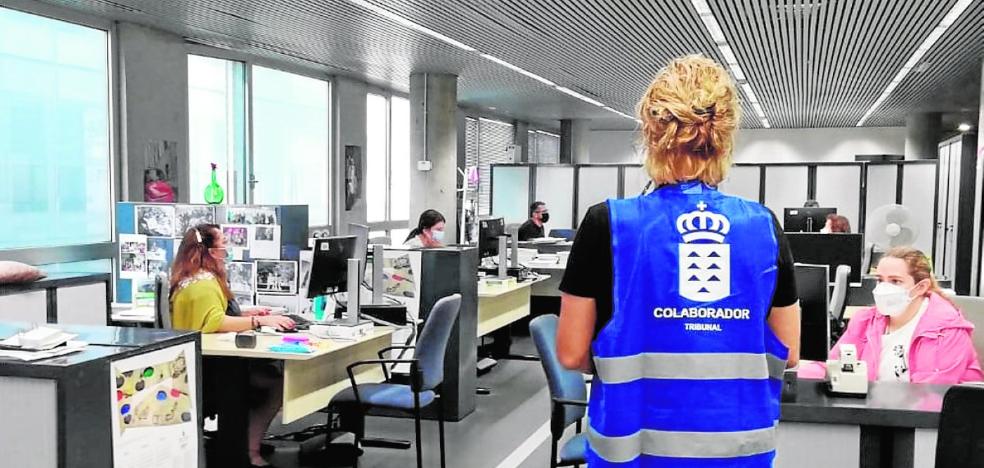 Public Function offer places for bodies and scales that had not been convened in the autonomous community for more than 10 years
The General Directorate of Public Function, a center attached to the Ministry of Public Administrations, Justice and Security, directed by Julio Pérez, has approved and published the provisional list of civil servants admitted and excluded in the merit competition for the provision of jobs of the Public Administration of the autonomous community of the Canary Islands.
In this contest, in which 4,723 jobs have been offered from all the bodies and scales that make up the public administration, 1,711 applications have been submitted, which have generated 137,795 registrations, since each of them can aspire to different positions. The term for the correction of errors, before the publication of the final list of admitted and excluded, ends on April 27.
On this occasion, the participants, in addition to downloading the files in excel or odt format, will be able to use an application that allows them to consult directly on the web if they have been admitted or excluded and, in this case, if it is possible to change the situation by correcting errors detected or rectifying the inaccuracies observed.
The judicial appeals presented by unions and those affected have lengthened a process that began in June 2021

According to Public Function, this merit contest, which in some bodies and scales had not been convened for more than ten years, due to the complexity of the procedure, could be definitively resolved by the end of June, since the assessment court has already started his work. In view of the claims and resignations presented, and having seen the report-proposal of the evaluation commission, the General Directorate of Public Function will definitively award the positions called by means of a new resolution.
The process was convened by the General Directorate of Public Function on June 28, 2021, through a resolution published in the Official Gazette of the Canary Islands (BOC) two days later, which also included the specific bases that govern it. Among them, that the request had to be formalized exclusively electronically, through the electronic headquarters of the autonomous community of the Canary Islands, and that the deadline for submission was fifteen business days, which began to be counted as of September 13, 2021. .
It must be taken into account that the holding of this contest, long postponed, as has already been said, was one of the first commitments of the Minister of Public Administrations, Justice and Security, and it became a legal mandate that the Government of the Canary Islands imposed itself through Decree Law 6/2019, of October 10, which set June 2021 as the deadline for the call for the contest. In addition, some court rulings had ordered, for their part, the holding of the competition, in response to claims from public personnel.