The Glasgow pacts fail, for now, to stop global warming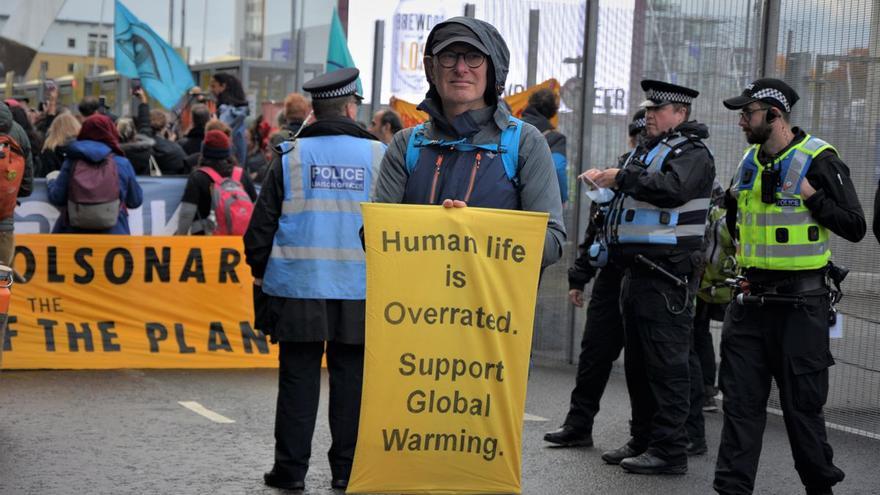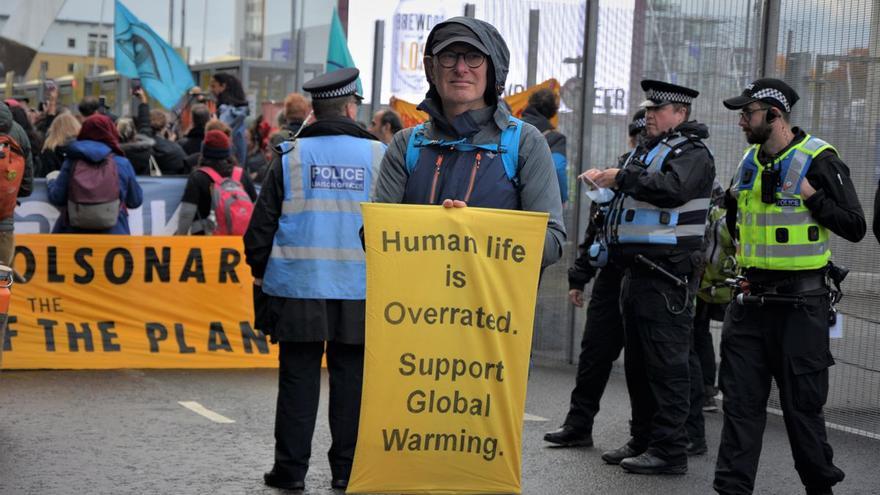 The study, published this Tuesday, draws the following panorama. Before the start of the Glasgow Summit, the world was heading for a global increase in temperatures of 2.7 degrees on average. The 'net zero' commitments announced in recent days could at best achieve dodge just a few tenths of this trend. According to this last balance, the most likely scenario right now is that the thermometers increase about 2.4 degrees on average between now and the end of the century. The most optimistic scenario, which would only be achieved if all the pacts are fulfilled to the letter and on time, points to a global warming limited to 1.8 degrees on average; three tenths above the 'ceiling' agreed in the Paris Agreement.
"The vast majority of actions for 2030 are inconsistent with zero net objectives: there is a gap of almost a degree between current government policies and their zero-emission targets, "he says. Bill hare, Executive Director of Climate Analytics, one of the entities in charge of this study. "It's all very well for leaders to say they have a net zero goal, but if they don't have plans on how to get there, their promises are nothing more than lip service," Hare said after the publication of this latest report.
Right now, 140 countries have already committed to achieving 'zero emissions' in the coming decades. On EuropeFor example, the Twenty-seven commit to reducing their emissions by 2030 and reaching neutrality in 2050. India, for its part, has announced that its goal is to reach its 'net zero' by 2070. Promises aside, the latest report Climate Action Tracker points out that only a minority of countries dispose of an "acceptable" plan to achieve your goals. In the best of cases, then, we only have a guaranteed roadmap for reduce 6% of global emissions.
Real impact of commitments
The analysis is especially critical of the little impact of global pacts announced last week. The global commitment to curb deforestation and to reduce methane emissions "only narrow the emissions gap just a little bit, if at all," the study states. What could make a difference is the end of fossil fuels; something that, according to the investigation, is not yet being pursued with sufficient ambition.
Several studies published in recent days suggest that the only way to curb the global increase in temperatures is definitively abandon the use of coal in the coming decades. In developed countries, this goal should be achieved by 2030 and in the global south the horizon could take another decade. Either way, there is concern about the lack of a clear roadmap on how to achieve it. As Hare explains, in fact, many of the major charcoal producers such as China, India, Indonesia and Vietnam they plan to replace this fuel with gas. "We cannot allow fossil fuels to be replaced by more fossil fuels," says the researcher.