The girl with a "star" who anticipated World War I and survived three pandemics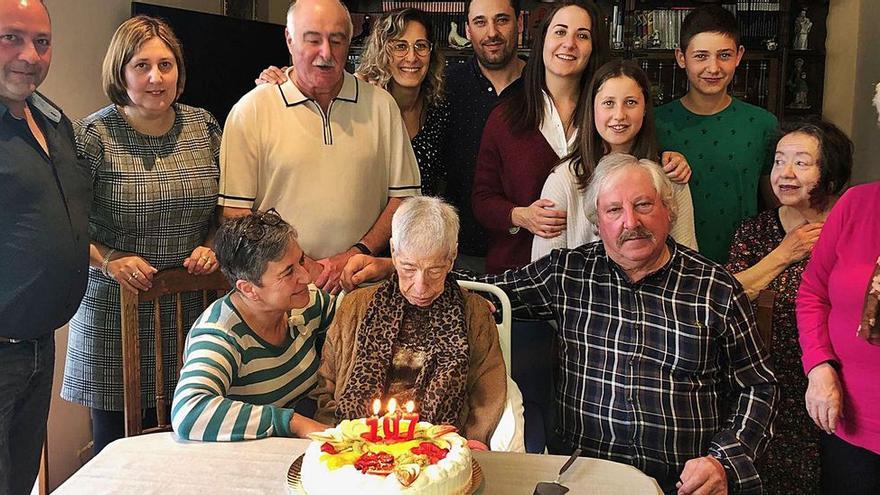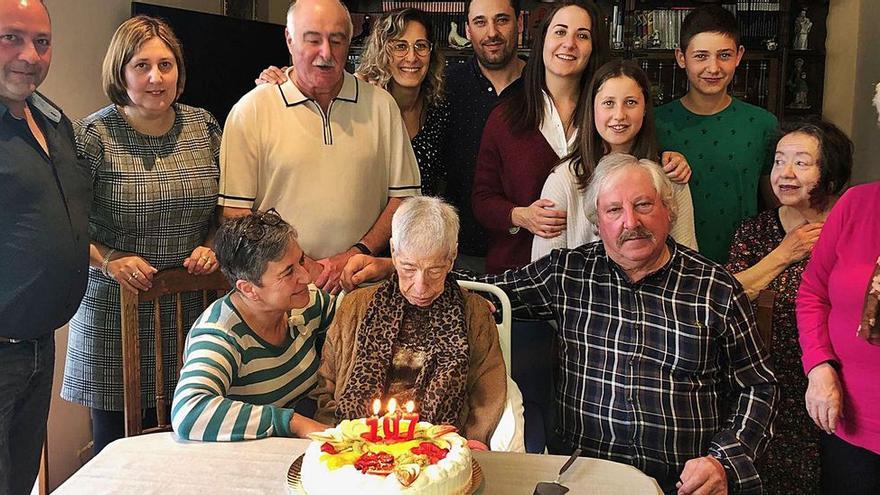 The first would be about to cost him his life to Estrella, already 21 years old, in 1935. She herself said, until a few years ago, that she was so seriously ill that the priest gave her extreme unction. "Thanks to an injection that saved her, because she was already beyond here," says her daughter Mari Carmen Pulleiro. It was put on by a doctor from Arzúa who was very famous and whom a cousin of his on horseback had gone looking for. "The Spanish flu did not affect him and he does not have experiences of people dying from it," says his youngest. There was more concern then for leprosy, which caused a lot of pain and was very contagious. So much so that, says Mari Carmen, "people made walls with sticks and stones so that the sick could not pass". They were years of parenting on the shores of an Ulla river, still without a swamp, which "gave very good salmon".
After the hard times of the Civil War, already at the age of 30, Estrella got married and went to live in the house of her husband, José Pulleiro, in the neighboring parish of Cumeiro. There her three children were born, Help, who today would be 74 years old; Manuel, of 72; Y Mª Carmen, 62. In 1977 came the hardest blow of his long existence: the death of his first-born and son-in-law, days after their wedding, in a traffic accident in Silleda.
His was a hard life tilling the land, like so many other generations of Galicians. "A few cows, a little land and a bit of hunger," sums up her son-in-law, José Ramón Quinteiro, with whom she has lived in A Goleta –in the Lalinense parish of Camposancos– for about twenty years, shortly after her husband died. "Five years ago he gave a stroke and since then it has been fading ", explains José Ramón. "He really liked read, read the newspaper, put in an hour, put it down and then come back. He also liked Play cards. It was a person very talkative, very personable, he liked to be with people, good public relations", Add. But "now it is difficult for him to speak, he has knowledge, but he no longer expresses himself well and barely moves", So she is bedridden.
Estrella received a tribute yesterday at the family intimacy, along with her children, her daughter-in-law, her son-in-law, four of her five grandchildren (Pilar, Manuel, Zaida and Belén, since Santi could not attend) and her two great-grandchildren (Alejandro and Nerea). Although it is "very apoucadiña"This year they decided to organize a birthday banquet, not only because of the anniversary itself, but also because"we are coming out of the pandemic, the third that he has overcome in his life, and that deserves to be celebrated".