The gift that Barbara Pravi made to the cameraman who accompanied her during her performance at Eurovision 2021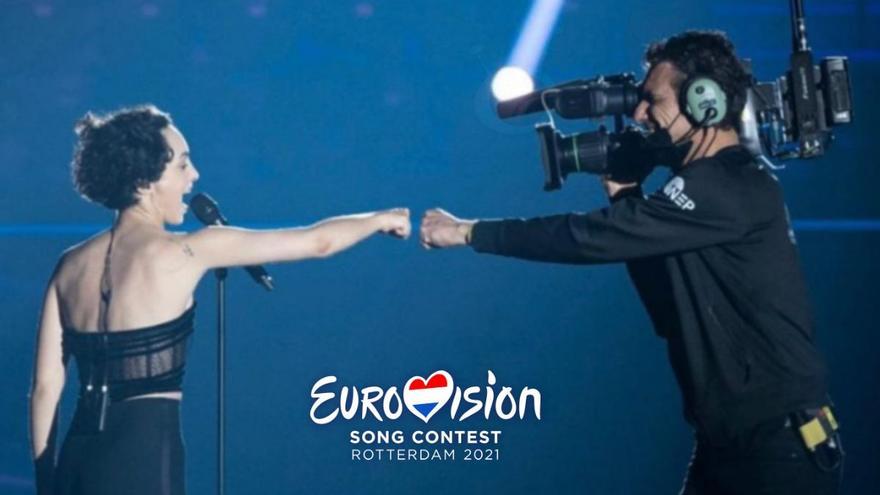 Barbara Pravi was unable to leave Rotterdam with the victory of Eurovision 2021, but having a very nice gesture. The representative of France and runner-up in the musical contest wanted to have a detail with the cameraman who accompanied her in her performance with 'Voilá' giving you a vinyl with a very special dedication.
"Thanks for all the crazy work you did all these days. Let's dance these together tonight. Thank you, thank you, thank you, thank you. With love, Barbara", the French artist wrote in the dedication that the professional posted on his Twitter account.
Despite having very few followers, the tweet already accumulates more than 3,000 'I like you' thanks to the fact that it was quoted by people like Sietse Bakker, the executive producer of this latest edition of the Eurovision Song Contest: "For me this is what Eurovision is about. Creating something a delicate dance between talent, creativity and technology for millions of people. This was a great moment".