The German Transport Minister wants to introduce a legal brake on fuel prices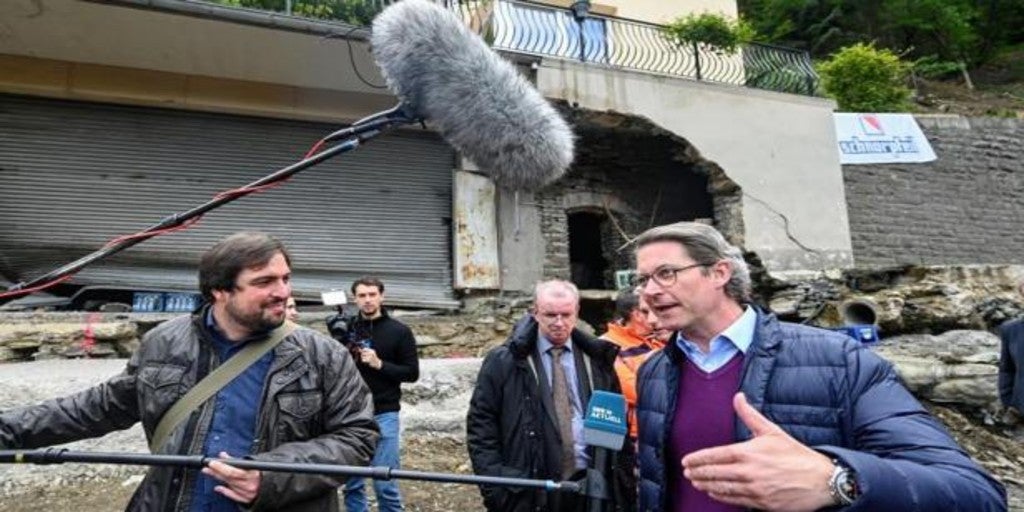 Updated:
Keep

The inflation rate has risen to 4.1% in September, heavily pressured by VAT and energy prices. The indicator has settled at its highest point since December 1993, with a year-on-year value of 3.9% in August, and It is mainly to blame energy prices, which registered a year-on-year growth of 14.3% in September. The Germans are especially concerned about the price of gas and fuel, to the point that they threaten to become a destabilizing factor to which the Minister of Transport, Andreas Scheuer, wants to put a legislative face to the problem, has already asked the three parties to They are negotiating a coalition agreement between the government, the Social Democrats (SPD), the Greens and the liberals of the FDP, which include in the text a brake on gasoline prices. "When prices touch 1.99 euros per liter, the State must act. FDP leader Christian Lindner should enforce this in talks for a 'stoplight alliance', he has proposed.
According to the Federal Statistical Office, energy costs increased 12.6% in August compared to the previous year. Regarding electricity, consumers will have to pay 9.3% more than last year. An average household, which needs 4,000 kilowatt hours a year, now pays about 100 euros more, up to 1,255 euros. Gas oil for heating increased by an average of 57% and fuel by 27%, percentages that threaten to continue rising due to the increase in demand in the winter months.
Scheuer believes that the future federal government is obligated to take countermeasures if fuel prices are too high. "Around two thirds of the price of gasoline is influenced by the State with taxes and tariffs," he explains, "therefore, the State must intervene at the latest at a price of 1.99 euros per liter with lower taxes." "The State should not be the main beneficiary of high fuel prices," he argues, and recalls that the FDP had in its electoral program and defended measures of this type during the campaign. "This is exactly what you must enforce now in a stoplight coalition. Otherwise, it will lose credibility and indifference to the concerns of citizens, "he challenged the liberals.
Inflation and energy prices are among the top concerns of Germans in polls, in addition to climate protection. The prices and quantities available are leading the supplier companies to make unprecedented decisions The company E.On, for example, which is listed on the Stock Exchange and suffers from the significant increase in gas prices, already announces on its website that it has stopped to offer new contracts to private clients. Existing customers will not be affected, the company guarantees, but it does not see itself in a position to guarantee supply to new customers. "Unfortunately, we are currently unable to offer you any natural gas products," the supplier informs in its contracting service, and is limited to ensuring that existing customers will not be affected. "We have reviewed our product offering for new customers because we have to take into account the sharp increase in acquisition costs in our prices," justifies a spokesperson.
Wholesale gas prices have risen to record highs in recent months. According to the comparison portal verivox.de, gas costs for an average household in Germany, with an estimated annual consumption of 20,000 kilowatt hours, stand at 1,402 euros per year at October 2021 prices, an increase of around 28 % in just one year, which is about 300 euros more. Last September, Deutsche Energiepool announced that it had terminated gas supply contracts for many customers. EON had to step in as a responsible entry-level provider and, according to its own information, continues to do so.
Experts attribute the rapid rise in gas and crude oil or gasoline prices in recent weeks to several factors. OPEC kept the increase in oil production at 400,000 barrels per day in early October. However, given the sharp increase in demand following the pandemic-related drop in the past year, this is less than expected. Oil is still scarce and therefore expensive. In the European gas market, empty gas storage facilities and infrastructure maintenance work have led to rapid price increases. Tankers with liquefied natural gas (LNG), which comes mainly from the US, are heading to Asia rather than Europe, where even higher prices can be achieved. Experts also consider the speculation of financial market players in the gas market to be a factor. The purchase prices of natural gas and electricity in the futures market have tripled in recent months. If the new Nord Stream 2 pipeline starts working, prices are likely to drop for the time beingBut Russia's Gazprom will become even more important as a supplier to the EU.