The German Minister of Economy rejects Eurobonds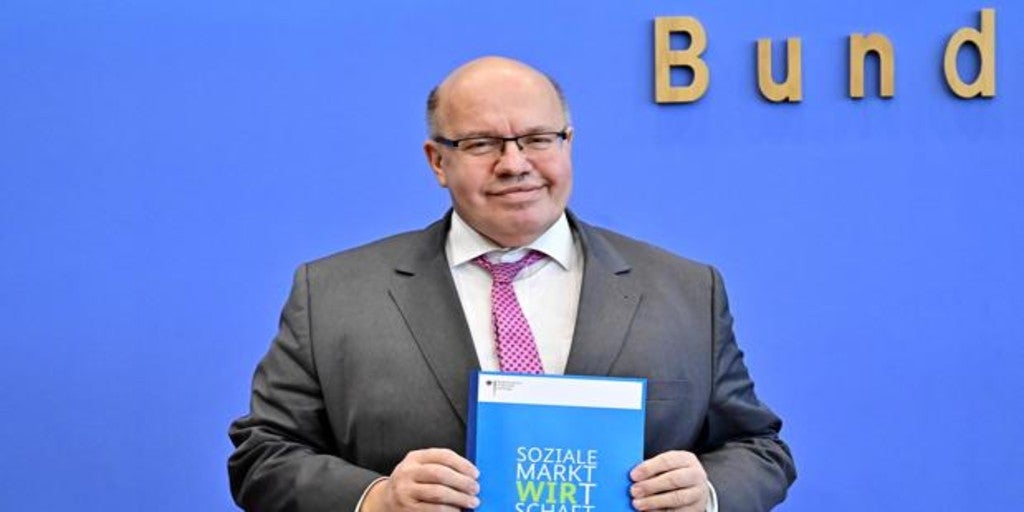 Correponsal in Berlin
Updated:
save

"Is a ghost debate». This is what the German economy minister, Peter Altmeier, thinks about the possibility that the management of the coronavirus crisis will lead to any type of mutualization of european debt. After the also German and former cabinet-minded campaigner, the current President of the European Commission Ursula von der Leyen was open to negotiate the creation of a euro bond, Altmeier makes it clear that "We are ready to avoid a new debt crisis in Europe as much as possible, but I recommend caution when presumably cool concepts appear that are the return of other ideas that have already been discarded in the past ».
The only occasion in which it has been possible to ask Chancellor Merkel about her willingness to speak this time about the creation of some type of eurobond linked to the coronavirus crisisConsidering that this time it is not that the most affected countries have not done their homework, but that the cause has been totally unexpected, he did not respond. He gave the floor to his Minister of Finance, the Social Democrat Olaf Scholz, who limited himself to reply that "by talking, you can talk about everything."
Scholz, who has maintained the budgetary discipline of Merkel's previous legislatures until now, would have the backing of his party, the SPD, and Los Verdes they are also supporters.
"It would be the right time to launch common European euro bonds. Germany as a safe haven With your high creditworthiness, you must use your creditworthiness to guarantee it ", said the head of the Greens, Robert Habeck," with the Eurobonds, future investments in health systems, climate protection, urban development, railways and digital transition could take place in many places in Europe ».
For Habeck "that would be a win-win situation (win-win)», As the German economy is absolutely dependent on the euro area.