The German Government signs a package of 1,000 million aid to farmers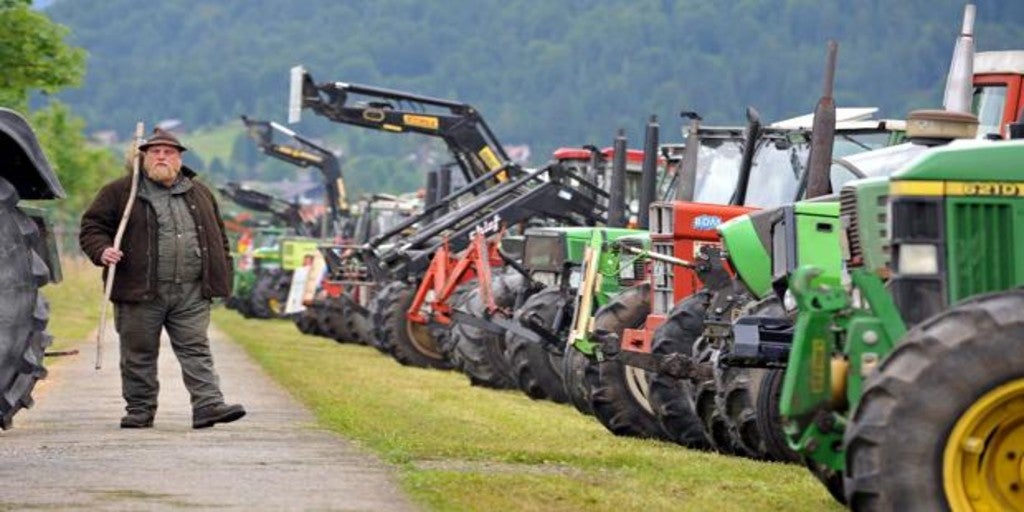 Berlin
Updated:
save

The meeting of the members of the great coalition that governs in Berlin has ended at dawn and concludes with an agreement for a package of aid to farmers worth 1,000 million of euros over the next four years. After several protest tractorates, mainly due to the tightening of fertilizer regulations, the Merkel government has recognized the need to support farmers in the next transformation process, and will make an agri-environmental investment program available to the sector. "It is a clear sign of gratitude and support in difficult times," said Minister of Rural Development Markus Söder at the exit of the meeting.
The leaders of the CDU and the SPD also agree in the agreed document to facilitate the use of short-term labor benefits in sectors with serious structural problems, with a wide range of programs, instruments and measures to promote innovations and technological developments, corporate finance and to promote economic development and the creation of new jobs, according to the newspaper. The document asks the federal government to examine "how the existing set of instruments should be adapted and improved." The Minister of the Environment, Svenja Schulze, wants to reform the distribution of agricultural subsidies to better help farmers. The money is there, because last year Germany registered a record surplus of 13,500 million euros in the federal budget, supported by low interest rates and full employment.
Farmers and ecologists They have been blocking the German capital for months with its protests in the streets of Berlin, on alternate weekends and supported by an increasingly sensitized public opinion on environmental issues. «Remember that agriculture feeds us», «Farmers ruined: imported food» and «do nothing, but know more about us», is what is read in the banners that tractors usually carried to claim a «change of the agricultural model» After the call of the environmental group «Wir haben es Satt» (We are fed up!), which calls for a «reform of agricultural policy» in favor of «small farms», «soil protection», «biodiversity» and "animal welfare," says Saskia Richartz, spokesperson for the collective.
Another of the usual protests is the "Landschaft Verbindung" farmers' collective, which demonstrates throughout the country against Berlin's environmental policy and especially criticizes the restrictions on the use of fertilizers to fight against contamination of watercourses, as well as against the insect protection plan announced in early September by the government of Angela Merkel, which implies a ban on the use of glyphosate by 2023 and the ban, before 2021, of herbicides and insecticides in "ecologically vulnerable" areas. According to the group, these rules "threaten German agricultural companies," which "will increase imports of foreign food products."