The German consulting firm DMSA will file for the bankruptcy of Evergrande due to non-payment of its debt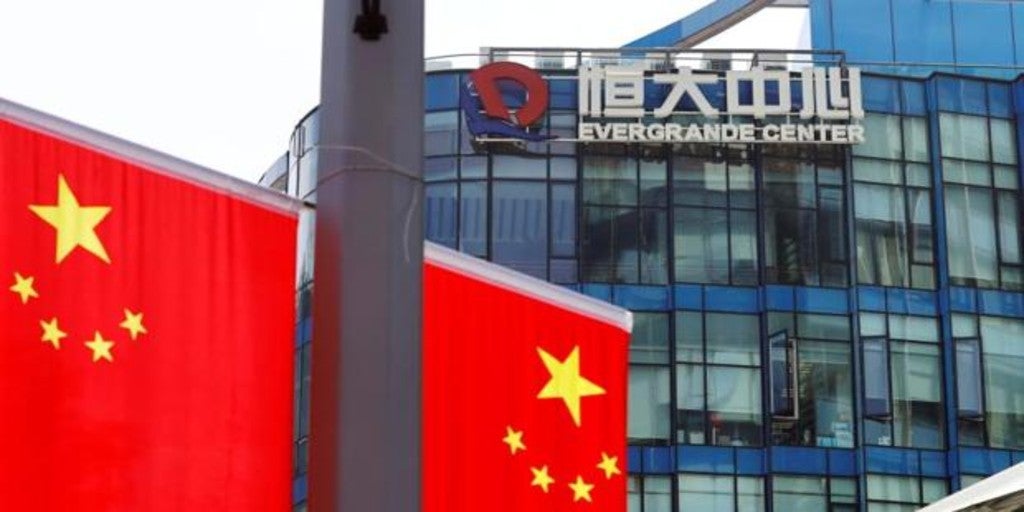 Beijing Correspondent
Updated:
Keep

The moment of truth has come for the Chinese construction company Evergrande, which accumulates a debt of 300,000 million dollars (260,000 million euros) and since September has been facing the payment of credits and interests, some of them foreign, which it cannot face. After saving all of them without declaring default, announcing secret agreements with your local creditors or ensuring that had paid his international debtsThis Wednesday another trial by fire awaited him. Before midnight (Asian time), he had to pay 148 million dollars (128 million euros) in interest on three expired bonds whose grace period ended after 30 days.
At the end of the day in China, one of the creditors of these bonds, the German consulting firm DMSA (Deustche Markt Screening Agentur) has released a statement announcing that it has not received its share of the money and that, therefore, it is already preparing a bankruptcy lawsuit against Evergrande.
It's about the first legal action against this construction giant, whose astronomical debt is already spreading to the rest of the sector and threatens to burst the Chinese housing bubble.
"With the banks in Hong Kong already closed, it is certain that these bonds have defaulted," says one of DMSA's analysts, Marco Metzler, whose statement was picked up by the German news agency DPA. The DMSA firm, which defines itself as "an independent data service that collects and evaluates information from companies and is at the service of consumers", acknowledges that it invested in Evergrande bonds "To be able to file for the bankruptcy of the company as a creditor".
In fact, he insists that the Chinese real estate company has already defaulted on two bonds that it had to satisfy in September, whose grace period lasted until the end of October. But DMSA claims that «Shortly before the grace period ended, the public was confused by rumors about the alleged payment of said interest and the international press also gave these rumors as true ". In two other communiqués on October 25 and 29, the German consulting firm already predicted the bankruptcy of Evergrande and warned that it would cause what it called a "Great Reset": "the final collapse of the global financial system."
Beyond this catastrophic forecast, DMSA warns that Evergrande has pending payment 23 «crossed bonds and if one is not satisfied, all the others also default. But he clarifies that this does not automatically mean the bankruptcy of the company, which is the second largest real estate company in China. «To determine bankruptcy, an insolvency claim must be filed in court. This can be done by the company itself or by its creditors ", DMSA advances its next steps. As its statement concludes, «DMSA is preparing bankruptcy proceedings against Evergrande. We are already talking to other investors about this matter. We would be delighted if more creditors join our group action. For his analyst, Marco Metzler, "as soon as the courts open the insolvency process, Evergrande will officially go into bankruptcy. And that's just a matter of days.