The Generalitat "will study" if the meeting of the Barça squad at Messi's home violated restrictions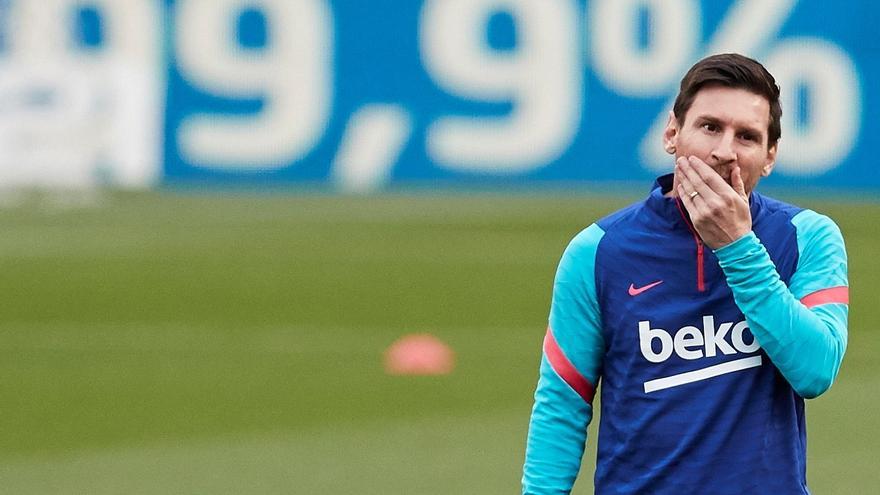 The Public Health Agency of Catalonia, attached to the Ministry of Health of the Generalitat, will "study" in the next few days Yes at lunch yesterday, Monday at the home of the FC Barcelona captain Leo Messi sanitary restrictions in force were violated with the entire workforce due to the covid.
Messi offered an Argentine barbecue in the garden of his house with the whole group, with the idea of ​​closing ranks in the final stretch of the season, in which the Catalans risk their future in The league.
After the weekly meeting of the Government, the acting vice president of the Government, Pere Aragonès, has explained that the Public Health Agency of Catalonia "will study" this case and "will determine from a technical point of view" if "from here it is necessary to take a further step" and take any specific measure.
Aragonès recalled that "there are established procedures" to deal with this type of case and has made a "call to comply with the measures" of health security to face the covid pandemic, a call especially directed to "personalities with public projection", so that they comply with them in a "more intense" way and thus set an "example ".
Also the Minister of the Presidency, Meritxell Budó has insisted that the Public Health Agency of Catalonia "will make a technical assessment" on the case in the coming days and will communicate to the Government its point of view on how to proceed.