The Generalitat will sanction Marcelo for skipping the perimeter closure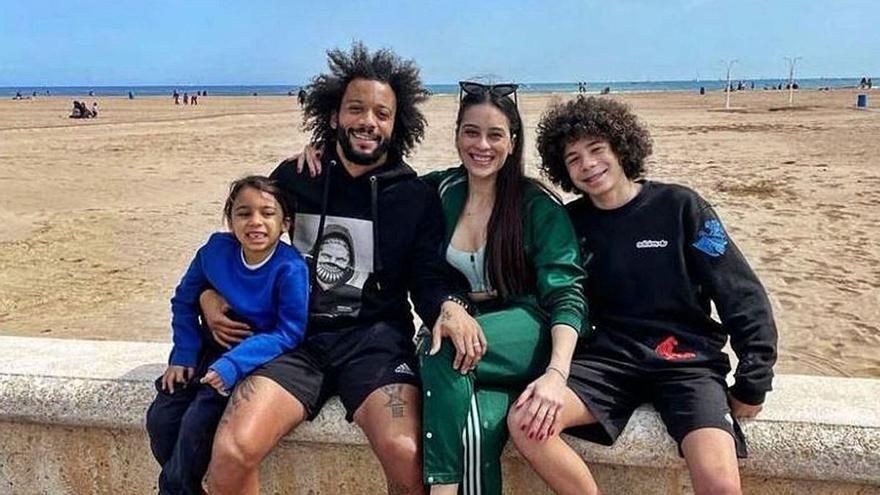 The picture of Marcelo vieira with his family on the beach of Malva-rosa de Valencia it has run like wildfire. The Real Madrid player has visited the city despite the perimeter closure of the Valencian Community.
For its part, the Generalitat considers that "People of public importance cannot be allowed to convey the wrong image to the public and show off your trips. "Regarding the breach of the restrictions due to the coronavirus at Easter, the Presidency of the Generalitat has reported that Marcelo will be fined because "if in Madrid they make a tunic out of their cape, not here.
In that sense, the breach of the perimeter closure of the Valencian Community could be sanctioned based on Decree Law 11/2020 of the sanctioning regime against non-compliance with the measures against the coronavirus. Because, Marcelo and his family would face a light penalty, with amounts ranging from 60 to 600 euros, because the breach of a general confinement order is a minor offense provided for in article 5.5 of the decree law. In this case, the Department's Entertainment Service would be in charge of instructing the file and proposing a sanction. In addition, a penalty could also be proposed for not wearing a mask, which is mandatory in public spaces. This proposed penalty is set at an amount of 100 euros.