The Generalitat investigates the origin of bacteria that have already forced to close three times the beaches of Valencia | Society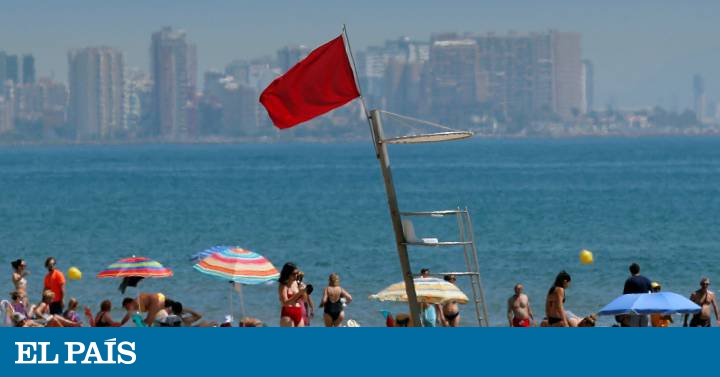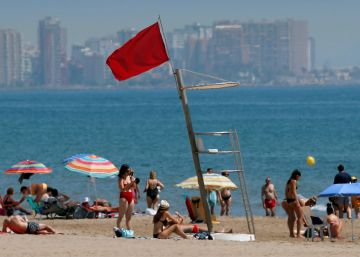 Valencia has reopened this Friday its Beaches of the Malva-rosa and the Devesa, which were closed on Thursday after detecting in the analyzes carried out regularly in the water levels of bacteria higher than those allowed by law for bathing areas. The tests carried out a day later have reflected, however, levels "close to zero" and a quality "very good", so they have reopened. Its about third closing from the closest beaches to the city of Valencia in three weeks. The vice-president of the Generalitat, Monica Oltra, has affirmed that the autonomous Executive investigates the causes of the contamination when involving "not only a problem for the tourist sector, but also of public health".
The investigation is being carried out by the Ministry of Agriculture, Rural Development, Climate Emergency and Ecological Transition, in charge of monitoring the quality of water and determining if it is suitable for bathing. The Valencia City Council, which also carries out its own analysis when a problem is detected, is in charge of preventing the bath. The closures of these days have left the stamp of crowds in the sand without being able to enter the water. In addition to the red flags, the intervention of the local police has been necessary to enforce the law.
The bacterium found in concentrations incompatible with the bath is the Escherichia coli, whose origin is usually fecal. The City Councils of Valencia and Alboraia, a municipality located immediately to the north of the city, have ruled out that, in principle, the problem comes from sewage treatment plants, and point to the origin of the contamination to irrigation water, arrival to the sea through the system of acequias of the fields next to the beaches.
Tranquil message
The councilman of Valencia Sergi Campillo explained that the results of the analyzes made this Friday after the "peak of bacterial concentration" have been correct, so the council has decreed reopening again. Campillo has issued a message of tranquility: "We have a very secure system of security, citizens can be fully sure that both the City of Valencia and the Government are monitoring water every day to ensure health and environmental quality." Campillo has trusted that it is the "last episode from here to what remains of summer."
The City Council has aimed as hypothesis to the "increase of irrigation water flow" in fields of southern Valencia, which would have dragged the bacteria to the gola del Pujol, located in the natural park of the Devesa-L'Albufera.
A week ago, the City Council of Alboraia closed two beaches, including the Patacona, which is the continuation to the north of the Malva-rosa, for the same reason. And on June 14, Valencia closed the Malva-rosa and Cabanyal baths. The closures have occurred in all cases in a maximum of 48 hours.