The GDP of the Canary Islands grew by 12% in the first quarter, twice the average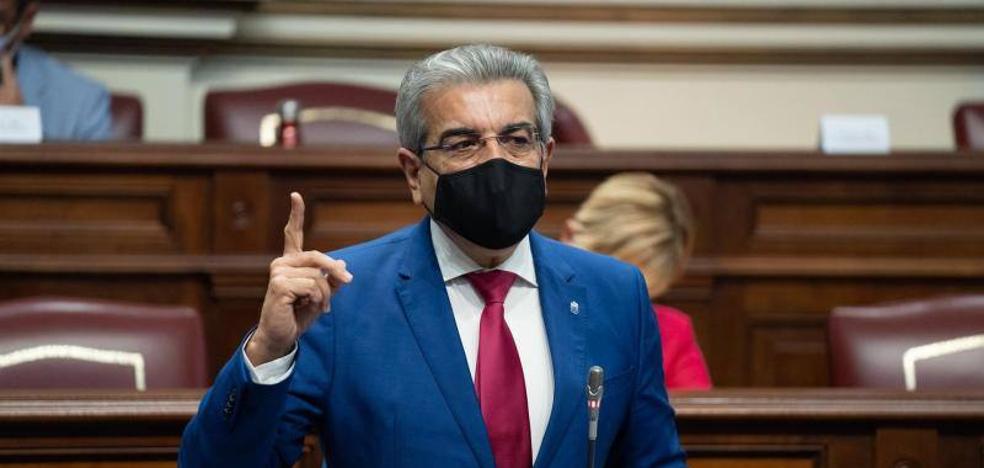 The Canarian Minister of Finance, Román Rodríguez, explains that despite inflation, the Canarian economy "is showing excellent behavior"
The gross domestic product (GDP) of the Canary Islands grew by 12.2% during the first quarter of the year compared to the same period in 2021, almost double what the Spanish economy did, on average (6.4%) , according to the latest estimate published by the Canary Institute of Statistics.
In a statement, the Vice President and Minister of the Treasury, Román Rodríguez (NC), highlights "the intensity of the economic recovery that the Canary Islands are experiencing", despite the international context, characterized by supply problems in global chains, the effects from
the Russian invasion of Ukraine and inflationary tensions.
"An intensity, however, that will be conditioned by these uncertainties," he specifies.
Rodríguez explains that, despite all these circumstances, the Canarian economy "is showing excellent performance, which also stems from the reduction in unemployment, the increase in registered Social Security affiliates during that first quarter and which has spread also to the month of April or the tourist recovery to monopolize a third of the hotel overnight stays registered throughout the State during March ».
«
Also, the state leadership in retail trade with an increase of more than 17% and the growth of tax collection in the first quarter of 51.4% compared to the previous year and 11.16% with reference to 2019 -the last year of normality before covid", he points out.
In this regard, the vice president details that income from IGIC rose 61.9% in relation to the first three months of 2021 and 12.6% compared to the 2019 financial year.
Likewise, he recalls that in the first quarter the Canary Islands fell below 200,000 registered unemployed for the first time since 2008, and the number of Social Security contributors was the highest in history, with 839,049 affiliates.
«All these data put us before a hopeful scenario, although we will have to wait for the next few monthsLet's see if it consolidates based on the development of events on a global scale," says Rodríguez, who believes that, "in any case, what is discredited is the catastrophic discourse that is being instigated from certain political spheres."
By autonomous communities, only the data for Andalusia, Navarra, the Basque Country and Catalonia are still available, which in no case reached 7% growth in relation to the first quarter of last year, highlights the Government of the Canary Islands.
All the Canarian economic sectors registered increases compared to 2021, especially the services sector, with an increase of
14.2%, followed by agriculture, with 2.5%; industry, with 1.9%, and construction, with 1.3%.