The Galician village to which everyone wants to return | Culture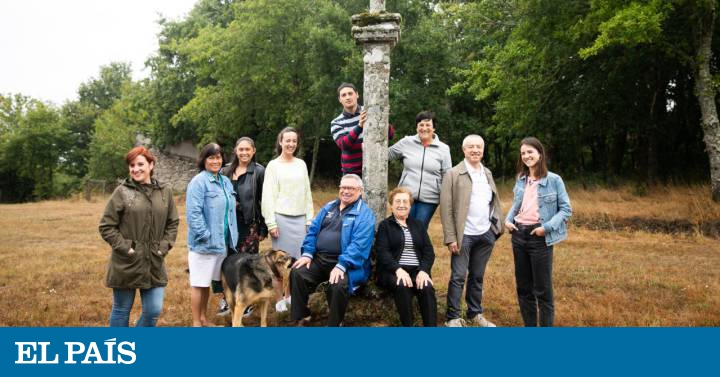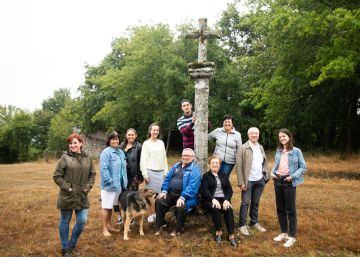 Marisol is half Filipino half Spanish and speaks Galician with an English accent. He is 20 years old and has lived in Puxallos for nine years, a village of Pontevedra with six houses, a hermitage and 17 inhabitants. Daniel, his father, a native of the town, emigrated to Australia In the seventies, he married Winnie, a Filipino woman, and together they founded a cleaning company that they sold upon retirement. Marisol says that her mother asked her father: "And now what do you want to do?" And that he answered half jokingly: "Back to Puxallos." A few months later they moved to the village and here they continue. "For me, living in Puxallos is like living on vacation, Australians think too much about work," says Marisol.
Puxallos has a particular neighborhood. In three of their five families, there is at least one person who has managed to lead a comfortable life abroad. Everyone has returned, as if having moved away from the village had helped them to love her more.
Yolanda returned eight months ago with barely any money, but soon found a job as a teacher and was able to start fixing her grandparents' house that was uninhabited since they died. "It's very simple and in winter it's cold. Until a month ago I had no hot water, but I managed with a kettle. " The house now has a yoga room in the basement and incense in the rooms. Yolanda half-left a PhD in Special Education to go to Ireland of au pair, He stayed there for three years and another dedicated him to travel the world. "I began to see the village with new eyes; to value simple life and cordiality among neighbors, "says Yolanda.
Naomi worked five years at an advertising agency in Manhattan. During the holidays he returned to the village and helped his parents in the garden. "I felt that I lived in two different worlds at the same time. At the beginning I was leaving without a sneeze, but in recent times I saw that my grandparents' health was getting worse and I wanted to return; Then I started dating a boy from Lalín and in 2016 I moved to Puxallos. "
For both Naomi and Yolanda, who returned to the village touching the thirties, the return was shocking. For Naomi, the most difficult thing was to give up the professional career she was drawing in the United States and for Yolanda, not being able to share her experiences with close friends because she felt they did not understand her, but still both are happy with her decision. The two have made new friends, Naomi joined a women's Gaelic soccer team and Yolanda is rediscovering her neighbors.
The neighbors gather near the hermitage to sing Happy Birthday to Winnie, who leaves her house holding a fountain with spring rolls. "Thank you! An older year, "he replies. Rosa, Naomi's grandmother, hadn't tried the rolls until Winnie moved to Puxallos. Here everyone learns from everyone. Rosa is teaching Yolanda, who has already made her first cushion, to sew, and Angeles is trying to convince the young woman to teach yoga. But where more wisdom they share is in the garden.
Toño, Ángeles and Yolanda seek information on agriculture and permaculture on the Internet. This year, Toño and Ángeles have harvested carrots the size of a bottle of wine and tomatoes of enormous weight. Recently they have also discovered that nettles serve as an insecticide and that they are edible. "They are very rich in scrambled and do not bite," explains Toño. Naomi, her daughter, says: "They also plant a cabbage similar to kale. When I told my grandmother Rosa that it is fashionable to eat cabbage in New York, I couldn't believe it. "
Rosa and Toño tell stories about Puxallos, because although it now seems easy to connect with the world, less than 30 years ago we still had to go to the source for drinking water. Some stories are recent, such as when in the early nineties the neighbors decided to rebuild the town in the upper part, where the best views are, in order to have more comfortable and more spacious houses, and with better access for cars and tractors . Other stories, such as the hermitage, are ancient. One night in 1859, the neighbors of Puxallos moved the hermitage stone by stone from one end of the village to the other so that their neighbors of A Xesta did not appropriate it. Perhaps the key to why so many leave and return is in the force and in the love of their land that is glimpsed in these stories.
If Puxallos is open and international, it is thanks to the curiosity and initiative of its neighbors, although some, like Celia, refuse to go far: "I take care of the animals and the houses of others when they travel. Take advantage now because when I retire I also want to go on vacation. Although I will march nearby. "