The Galician from Sputnik whose wings were cut off by Feijóo's PP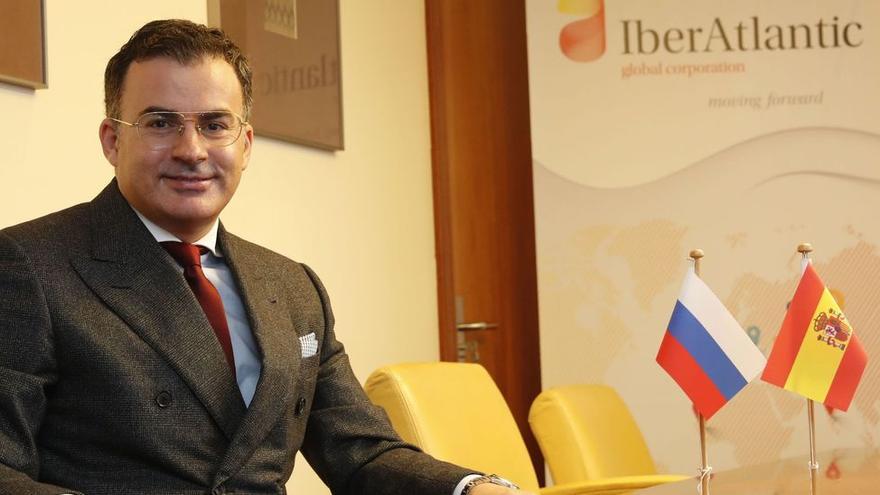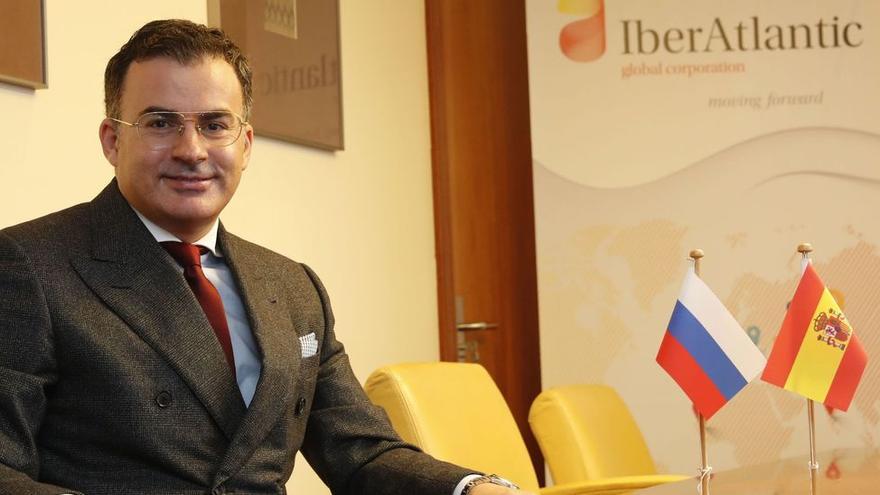 Who is the businessman with whom the Ayuso Health Minister met to sound out this option and help the Madrilenian leader in her plans to speed up the vaccination of the population or to cover up "her mismanagement" as the opposition maintains? The Galician Pedro Mouriño, who also negotiates with O Porriño's pharmacist, Zendal, to produce the Russian vaccine. He is 47 years old, married and has a son. He was born in Santiago but for a few years his professional base of operations has been Vigo. He is first vice president of the Rapido de Bouzas, a historic soccer team from the olive city, now in the Third Division.
Pedro Mouriño presents himself on his social networks as "an entrepreneur, graduated in Law, with more than 10 years of experience in various projects in communication and investment and business consulting". And also a regular commentator on the international TV channel RT (RUSSIA TODAY) ". He has postgraduate training in business management and foreign trade.
Mouriño is the founder and CEO (CEO) of the business group Iberatlantic Global Corporation, the firm that has signed the Russian Direct Investment Fund (RDIF), a public body that depends on the Putin Government, to market Sputnik in Spain.
He is also the coordinator of the Internationalization Forum of the Círculo de Empresarios de Galicia, president of the Vigo Financial Club and honorary consul of the Russian Federation in Vigo.
And what does your business group Iberatlantic Global Corporation do? It is an investment firm "with international experience" born in 2014 that also presents itself as a "specialist in corporate services in the international arena". It looks for its own business opportunities and for third parties in three emerging markets: Latin America, Africa and Russia and countries under its influence.
Has various interests. It has jumped into public opinion as the Spanish firm that acts as an intermediary for Russian interests to place the Sputnik vaccine in the country, but it also has relationships and interests with other Russian firms. Take Rusal, the world's largest aluminum company, for example.
And as it diversifies its interests, in Lisbon it promotes a logistics hub for more than 17 million. It is a 'last mile' center for e-commerce deliveries in the Portuguese capital in less than 20 minutes.
Another of the holding companies is MediaSiete, which has produced the Os Nosos Sabios interview program for TVG.
How did Pedro Mouriño achieve his connections with Russia and other countries? As a law student at the University of Santiago, he promoted the Liberal Association of Students (ALES) and entered as a militant of New Generations, where he became vice president of EDS, the university organization of the European People's Party, a platform that allowed him to travel and make international contacts.
He was an observer in international electoral processes in countries such as Russia and Ukraine and one of the organizers of forums such as the Atlantic Business Forum and the Atlantic Energy Forum, organized with the American Johns Hopkins University.
He was also one of the leaders of the Russian Hispanic Forum, held in 2008 and in which José María Aznar, the Russian ambassador to Spain and a representative of the oil company Gazprom participated.
In 2016, he brought Ambassador Yuri Korchagin to Vigo, who gave a lecture at Club Faro.
Mouriño was an active militant of the PP for years, he now declares himself a "passive affiliate" and removed from party life. He worked in the campaign for Alberto Núñez Feijóo to win the 'primaries' in 2006 to relieve Manuel Fraga at the head of the PPdeG, He tried to take the reins of the PP of Santiago two years later, but did not succeed and as a friend of Pablo Casado, whom he knows from his New Generations and EDS days, he helped him in his primaries against Soraya Sáenz de Santamaría. In fact, he is credited with a video against the former vice president in full campaign for the succession of Mariano Rajoy. Mouriño declares himself a "friend" of Pablo Casado and remember that he did the Camino de Santiago with him.
Pedro Mouriño has not held prominent positions in the PP, but he knows the internal life of the party and has many contacts in the conservative organization, not only in Galicia, where he shared militancy in New Generations with Diego Calvo (former president of the A Coruña Provincial Council and provincial president of the Coruñés PP) or José Manuel Rey (former Minister of Social Policy), but also in Madrid and outside of Spain.
Like his colleagues from New Generations, he aspired to responsibilities in the PPdeG, but when he saw that Feijóo's PP cut his wings, he decided to reinvent himself. He took advantage of his good command of English, and focused his interest and ambition in the international arena. His membership in the PP was his platform for his connection with Russia.
Beyond Ayuso's controversy, if Europe authorizes the Sputnik vaccine and Zendal agrees to produce more than ten million doses of vials per month, Pedro Mouriño, the young man who was already walking through the Faculty of Santiago in a suit and tie as a student, and that in Feijóo's PP he boasted of being liberal and admired Esperanza Aguirre and José María Aznar, it will close a round and very, very lucrative business.