"The Gala-Dalí Foundation has made genius a simple business"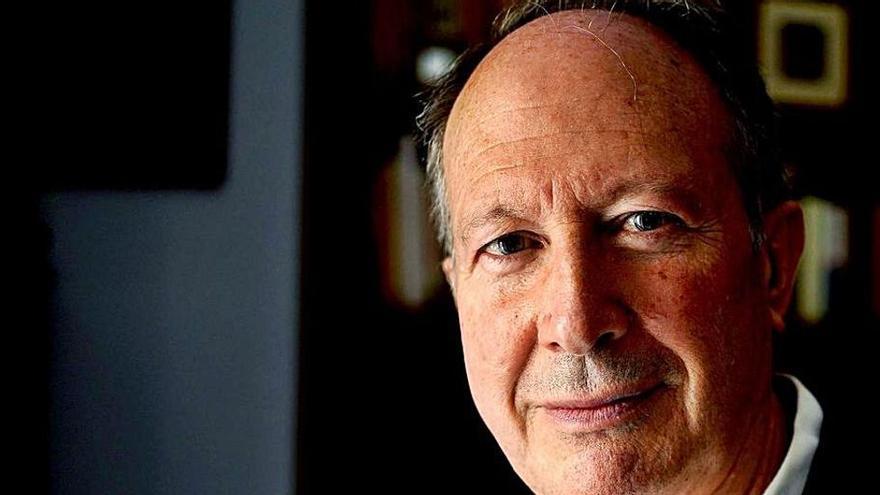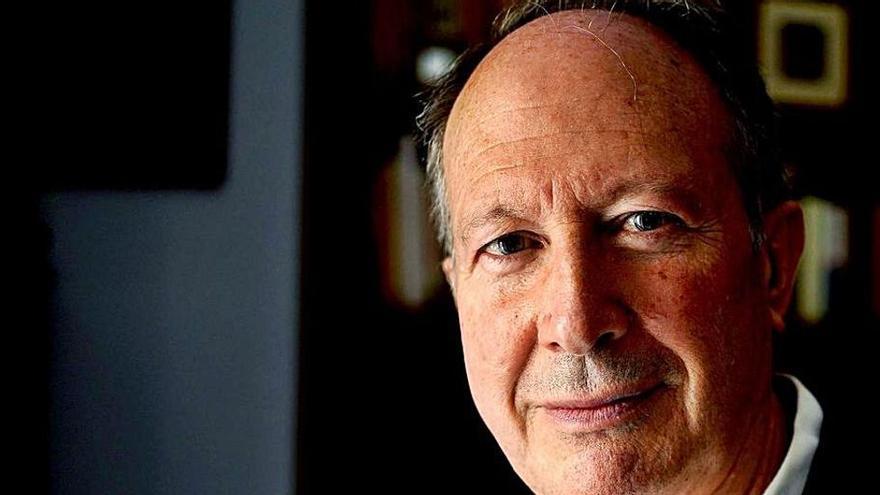 – To what extent was Dalí one of the artists of modernity and at the same time one of the strongest defenders of tradition?
–Dalí always wanted to marry two apparently irreconcilable aspects of contemporary art and culture: avant-garde and tradition. He bet on that tradition from his entry into the Student Residence and maintained it throughout his life. The tradition that he invoked also reconciled scientific conceptions, hence his interest in Freud, Ramón y Cajal or Heisenberg. He saw that certain traditions were much more innovative than the codes of the avant-gardes. Thus, he said, he lived up to his name by being "the savior of 20th century art."
– How is this commitment to conciliation manifested in your work?
–Even in his most earthly works of a religious type a very novel treatment is seen. 'El Cristo de San Juan de la Cruz' was a very modern version of the crucifixion, the same happens in 'The Last Supper' or in the case of 'The Virgin', with that Child and the window that opens in the torso of the Virgin.
– Did you apply the same pattern to your personal life?
– He made an art of the representation of various roles of Salvador Dalí and that was an innovation, but from the inside he was a very simple person. Dalí was not pure theater in short distances. He was always trying to learn from people. He became a showman for his passion for art and for gaining notoriety so that he could make a living from it.
– Was your own life a great contribution to art?
–Dalí understood life as an aesthetic game, he was an artist of life, but if he had only made a theatrical show of his life, we would not have all the pictorial, sculptural and literary work that he left us since his adolescence. He was a very hardworking man.
–Which has become a brand, a mass phenomenon and a tourist revenue mine. Would Dalí feel comfortable with the commercial use made of his work?
– I think that I would rather be very disappointed, especially with the Gala-Salvador Dalí Foundation. What they have done is not an object of knowledge and aesthetic and cultural appreciation of the artist, but a simple business. In addition, with a type of ideological and political tendency that is in the antipodes of Dalí, an anti-nationalist, Spanishist and anti-socialist man.
– What do those masks that Dalí created for himself mean?
He was changing the masks in an attempt to attract attention. In the last one I attended, he introduced himself as 'Populus alba', as if he were a high pontiff of the contemporary traditionalist avant-garde.
"What about your relationship with food?"
–In Dalí's work, the edible and the convertible are always present. At his house he ate very well, it was a type of Empordà cuisine with surreal Dalinian touches. His first childhood wish was to be a cook. Food is a very important theme in Dalí's painting, and there are the fried egg, bread, milk, cheese or crustaceans with their symbolism.
–How did Dalí see objects, that the same thing he threw them into a pot that led them to a painting?
– He defended that objects are what they are and are something else at the same time. The double nature of objects that can manifest a reality other than what they apparently show. There they are, for example, a watch that is a Camembert cheese, a horse that is a woman's body or a rock that is a car. Reality is, in conclusion, surreality, and vision is, deep down, the reality resulting from the game of perception. The edible is for Dalí the pot where he cooks his art, and the convertible is the seasoning with which he season it. And all connected with his paranoid-critical method.
– Has the genius of Ramón y Cajal had such an influence on your painting, as you point out in your book?
–One of Dalí's fundamental contributions to Surrealism are the soft forms and the use of neurological type filaments. All this began to develop in 1927, when he arrived at the Student Residence, where there was an important laboratory created by Ramón y Cajal. Dalí met the disciples of the scientist, who in addition to being the founder of neuroscience was a great writer and a wonderful painter who left thousands of neurological drawings that are at the base of the great presurrealist Dalí revolution that he maintained throughout of their life.
– Did Dalí show you his admiration for Ramón y Cajal?
–We never talk about him because I think it was an aesthetically too important debt that he had contracted with Ramón y Cajal when he had made very harsh statements against avant-garde art. Cajal did not realize that with these drawings he was also being avant-garde.
– You, who knew the artist well, do you know how Dalí dealt with illness and, above all, death?
– He survived himself for many years, which did not happen with Gala, who was very well preserved and died practically overnight. Gala's death was so terrible for him that despite being ill he moved to Púbol castle, where he would only go if Gala claimed him by printed invitation. Dalí rarely went to that castle in which Gala made her life. It is where she is buried and where he wanted to bury himself.
– Why then is he buried in the theater-museum of Figueres?
–I don't know if he changed his mind, but I'm very surprised that he didn't want to be buried where Gala is when they lived in an extraordinary conjunction.
– How was the collapse of the painter, which you attended?
– He stopped painting in 1982 and still lived six more years. I saw him paint his last big picture, 'We'll be there later, around five.' I was very impressed when they took him to the rooms that were prepared in the Dalí theater-museum.
"What impressed you?"
–They were rooms with a very bourgeois air. Nothing to do with that medieval or Renaissance aspect of the Púbol castle, nor with the delirious lines of his house in Portlligat. Since 1982 its collapse has been accentuated. He disappeared as a painter, but he survived himself. He had an agony of almost seven years.
– Have you managed to decipher the special relationship you had with Gala?
-Dalí was the fantasy, while Gala provided the reality. Dalí always lived without knowing what money was, Gala, yes, and it was very good for Dalí that she took care of his businesses and his economy.