The future stars of the racket meet at El Cortijo on the occasion of the Yellow Bowl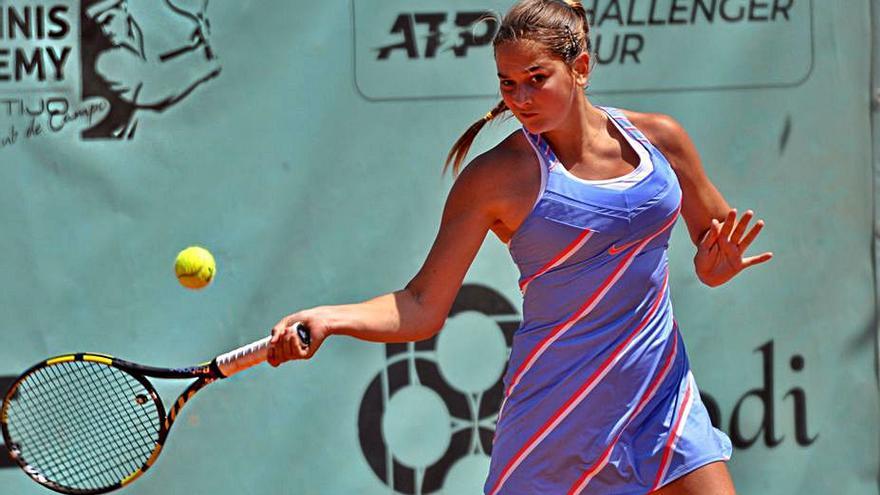 After the preliminary phase, the main teams of the individual and doubles categories of the ITF Junior Gran Canaria Yellow Bowl tennis start today at the facilities of El Cortijo Club de Campo.
With a full house, eight players, four in men and as many in women, got the ticket for the decisive phase of the international tournament, which concludes next Sunday with the celebration of the two individual finals, while on Saturday the doubles will be played .
Numerous participation of Canarian tennis players in this qualifying phase, among them Pablo Torres, Marta García Reboredo, Zara Cabrera, Lola Estévez, Pablo Padilla and Irene Acevedo, but only Pablo Pérez from Tenerife obtained the passport for the final draw.
The success of participation is such that the organization has been forced to increase the number of couples in the doubles modality, where 24 both male and female take part.
Acaymo Medina, the tournament director, declares that he is "very satisfied" with the level seen in the previous matches, and is looking forward to a week "of great tennis." For his part, Jesús María Suárez Casaña, referee of the event, highlights the excellent behavior of the players and coaches on the court.
Starting today, young people who aim high in this racket sport enter the competition. For example, the Tenerife Juan Camilo Pérez, the champion of Spain in the cadet category of 2019, and Laura García Astudillo, the champion of Catalonia, take part.
Also highlight the participation of numerous players who are training in the most relevant schools in the country, among them the prestigious Rafa Nadal Academy, the Equelite Juan Carlos Ferrero or the TES Carles Ferrer Salat.
As for international representation, the Slovak Aljaz Jeran, 219 in the junior world ranking, and the French Maxence Rivet, 241, starts as the favorite in boys. In women, that role is assumed by the German Carolina Kuhl, 158 in the ranking, and the Spanish tennis player Carolina Gómez (289), who arrives from Cairo with two consecutive victories in ITF tournaments.