The future of USB-C charging: 2.4x more powerful and laptop capable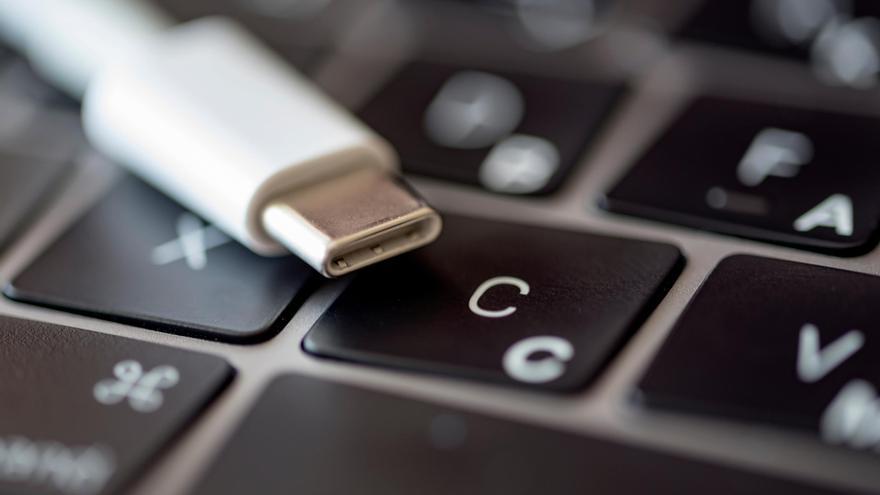 USB Implementers Forum (USB-IF) prepares a USB Type-C charging power rise from the current 100 watts (W) to 240 W in the next 2.1 update of its standard, an improvement that will allow charging both currently compatible devices and laptops.
The novelty was shared this Tuesday in a specification document for version 2.1 of USB Type C available on the USB-IF website, where the introduction of extended power range (EPR) technology is mentioned. ). This novelty is what allows the support to increase the load power up to 240 W.
EPR cables shall include identification icons of EPR cable based on USB-IF standards to identify support for higher charging power, and will be rated for 50 volts (V) and 5 amps (a).
The inclusion of 240W of charging power in the USB Type-C ports means that they will now be able to charge laptops, larger monitors, printers and other devices that require that voltage, according to CNET.
The new EPR cables will have support for a minimum voltage of 53.65 V, and the possible electrical components placed in the path of the VBUS of the EPR cable, "the path that energy travels" between the USB power charger and the device, they must have a minimum voltage of 63 V.
The document also states that EPR cables can include a buffer capacitor in the plug at both ends of the cable to avoid electronic problems.