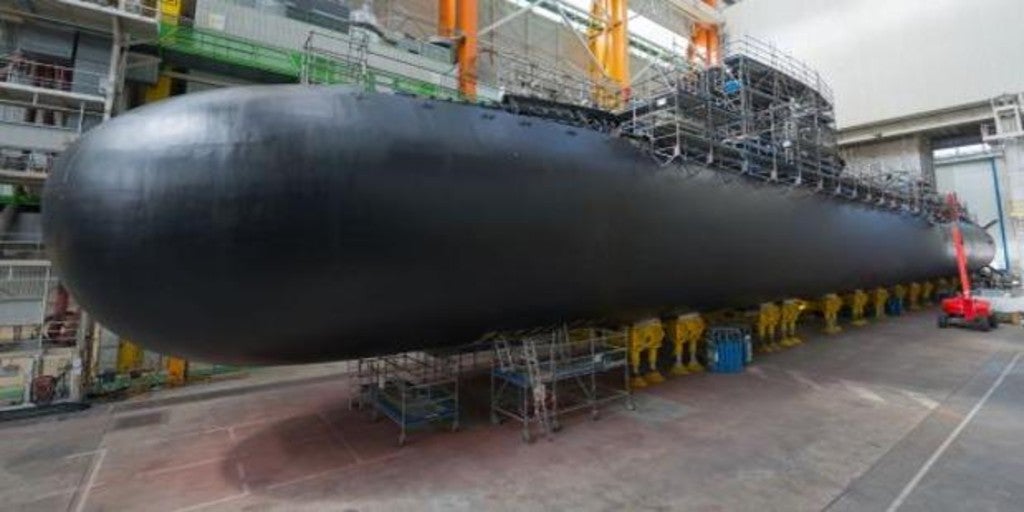 Madrid
Updated:
Keep

The pride of France is hurt and the European too. The breach of the contract between Australia and Naval Group (the equivalent of the Spanish Navantia), which amounted to some 56,000 million euros, represents a considerable hit for the economy of the Cherbourg area, where the basis of the program is located. In fact, there are already 500 people there working on plans to build the 12 conventional submarines committed who don't know what will happen to them. The first reaction of the authorities has been to affirm that they will shield the region and the company from the effects of the rupture, but this is almost impossible to guarantee. Naval Group was selected in April 2016 by Australia for this program and
Since then, the project has attracted hundreds of providers who have formed a cluster that has lost its reason for being.
The Australian scare has also targeted one of the most distinguished managers in the French military industry: Pierre Eric Pommellet, president of the Naval Group (450,000 euros a year). Known in the specialized media as PEP, he is a highly accredited technician, with a postgraduate degree from MIT, and who comes from a Brest family linked to the naval sector for three generations. The Government of Emmanuel Macron, who owns 65% of the shares of Naval Group, appointed him in January 2020. At the time, the position seemed like a colossal award because Hervé Guillou, the until then president, had done an excellent job, creating a future for the company by winning, against all odds, the competition for the Australian submarines and the Romanian frigates and closing an alliance with the Italian Fincantieri to lay the foundations for future European military shipyards. Macron's favoritism showed in more things: Pommellet was appointed 55 years old in the hope that he would serve for two terms. His last two predecessors had been appointed when they were 60 years old and at 65 the statutes forced them to retire no matter how well they did. Gillou, for example, unsuccessfully called for their mandate to be extended.
It seemed that Pommellet's management would be a breeze until in March the Australian press began to talk about the possible breach of the contract. At the time, the critical issue was the Australian requirement that 60% of the contract be spent on Australian suppliers.
But deep down there were considerations of a strategic nature, evident in recent years, that weighed more heavily. The French Government and the EU claim that they knew nothing of what was cooked in the antipodes. The European elites are in Babia. For decades, the best analysts on the continent have been predicting the advent of a new global geopolitical scenario and when it has finally become reality they have not been able to realize that the future is already here. [email protected]