The Fundación Auditorio produces two charity shows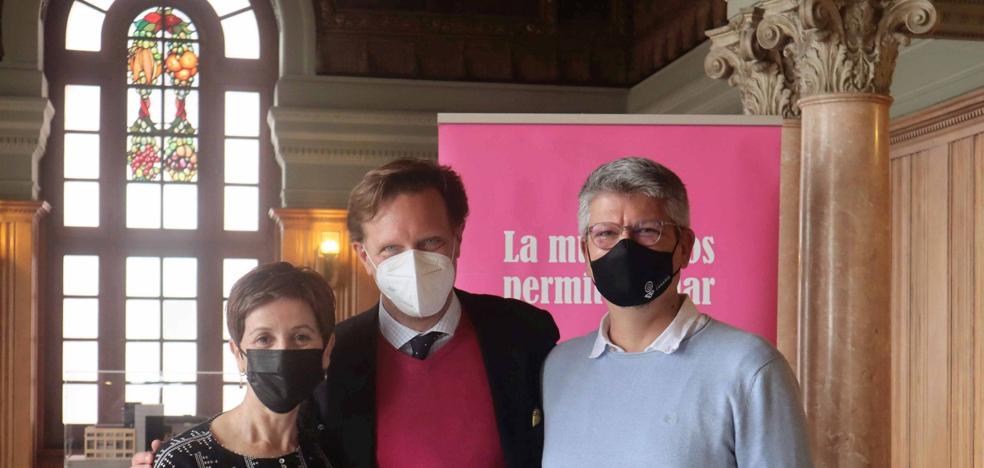 It is 'Un kilo de danza' with Natalia Medina's school and the premiere of a musical and a concert, both by Barrios Orquestados
The Auditorium and Theater Foundation of Las Palmas de Gran Canaria yesterday presented the two solidarity projects it produces. The first of them will be 'Un kilo de danza', on April 8, at 7:30 p.m., at the Pérez Galdós Theater.
This charity gala has already become an unmissable annual event. Led by the dancer and choreographer Natalia Medina and her dance school, the proceeds will go to Cáritas Diocesana de Canarias. Admission is priced at 8 euros, although a Row Zero has also been set up for those who cannot attend the function but want to make a donation of between 10 and 100 euros. These donations do not give access to the show.
The relationship between the Fundación Auditorio y Teatro de Las Palmas de Gran Canaria and Barrios Orquestados also goes back a long way and is another solidarity event each season. 'Casamundo: entre el mar y la folía' is the musical that will be presented on May 8, at 7:00 p.m., at the Pérez Galdós Theater.
With a script by Paco Sánchez, based on an idea by Barrios Orquestados, executive production by Unahoramenos, musical direction and composition by José Brito and Polo Vallejo, and stage direction by Luis O'Malley, it tells the story of six young people who embark on a journey through five fantastic islands. A musical that reflects on the relationship between man and the environment.
This function, framed within the 'Culture in Action' program of the City Council of Las Palmas de Gran Canaria, will have a price of 15 euros that will serve to pay for the educational and social action of Barrios Orquestados en Canarias that celebrates its X anniversary. A zero row will be enabled for donations without the right to access the show for all those who want to collaborate.
And the second charity event of Barrios Orquestados will take place on May 28, at 7:00 p.m., in the Symphony Hall of the Alfredo Kraus Auditorium. The Maestro Valle Orchestra, directed by José Brito, will offer the 'Music-All' concert in favor of the Barrios Orquestados project in Honduras. With an attractive program made up of well-known musical pieces, it will feature the participation of prominent Canarian soloists such as Alba Serrano, Badel Albelo, Bentejui de Vera, Dani Molina, Fasur Rodríguez, Joyce Kazoun, Judith Pezoa, Ninfa Santana and Tania Alonso.
This concert is part of the 'Culture in Action' program of the City Council of Las Palmas de Gran Canaria. Tickets are priced at 10 euros. A supportive zero row has also been enabled.