The functions of 'Adriana Lecouvreur' are advanced by the schedule of alert level 2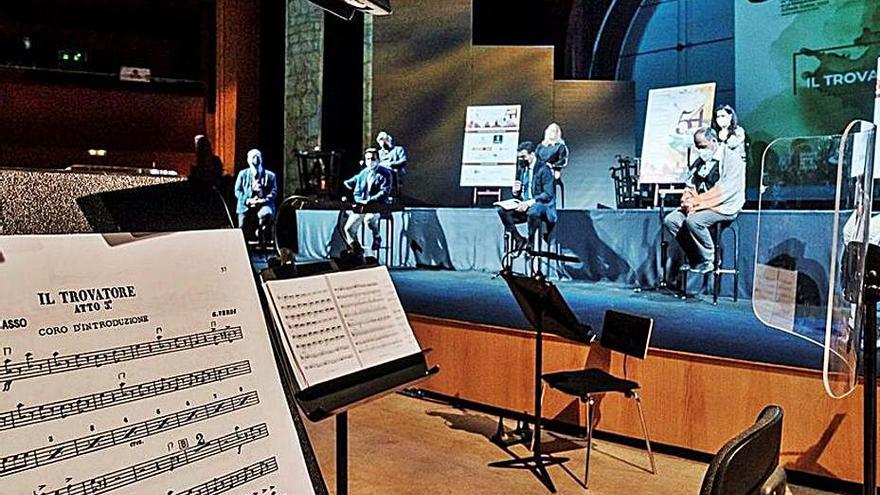 The reinforcement of alert level 2 by the Canary Islands Government, which obliges citizens to be home at 10 p.m., has forced the performances of the Adriana Lecouvreur opera, which will be held in the Alfredo Kraus Auditorium, to advance. the next 23, 25 and 27 March. The beginning of the opera will be at 7:00 p.m. and not at the time that was scheduled in the tickets.
This has been agreed by the Las Palmas de Gran Canaria Auditorium and Theater Foundation, Orchestra and Choir and the Canary Friends of the Opera in a note sent to the media to inform the public that they already had the entry of this schedule variation , outside the organization but that will allow citizens to comply with the obligations dictated by the Government of the Canary Islands to lower the level of contagion by the coronavirus given the dates of Easter in which many people will be on vacation.
Presentation
The opera Adriana Lecouvreur, with music by Francesco Cilea and libretto by Arturo Colautti, is part of the second title in the programming of the 54th Las Palmas de Gran Canaria Opera Season, which will be presented to the media on the 18th.
The event will be directed by the president of the Canary Friends of the Opera Oscar Muñoz, who will be accompanied by Ulises Jaén, general and artistic director of Amigos Canarios de la Ópera, and Tilman Kuttenkeuler, general director of the Auditorium and Theater Foundation of Las Palmas de Gran Canaria.
The information table will be completed by the Uruguayan soprano María José Siri, the Spanish tenor Sergio Escobar, the Spanish mezzo-soprano Silvia Tro Santafé and the Korean baritone Youngjun Park, interpreters of this opera, which tells the life of the French actress Adrienne Lecouvreur (1692–1730) . The work was premiered for the first time at the Milan Opera in 1902.
The presentation of the performance to the media will also be attended by Francesco Ivan Ciampa, musical director, and Giulio Ciabatti, stage director of the work.