The full life of Juan Carlos Unzué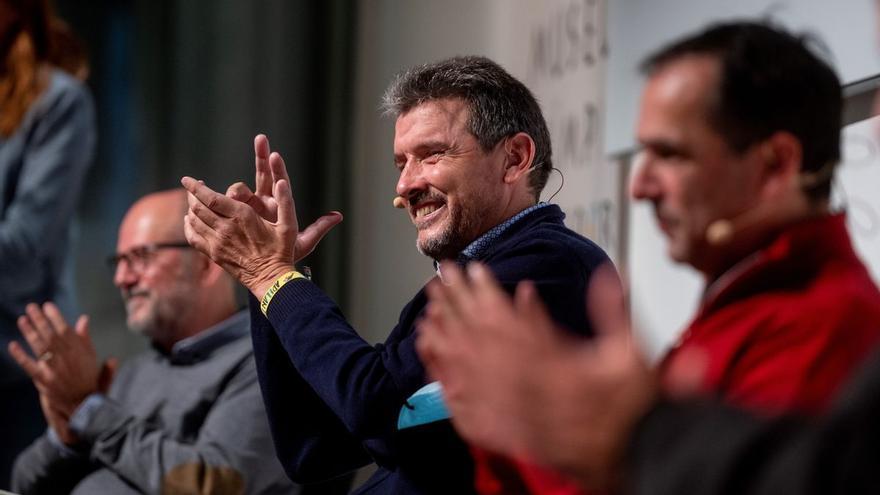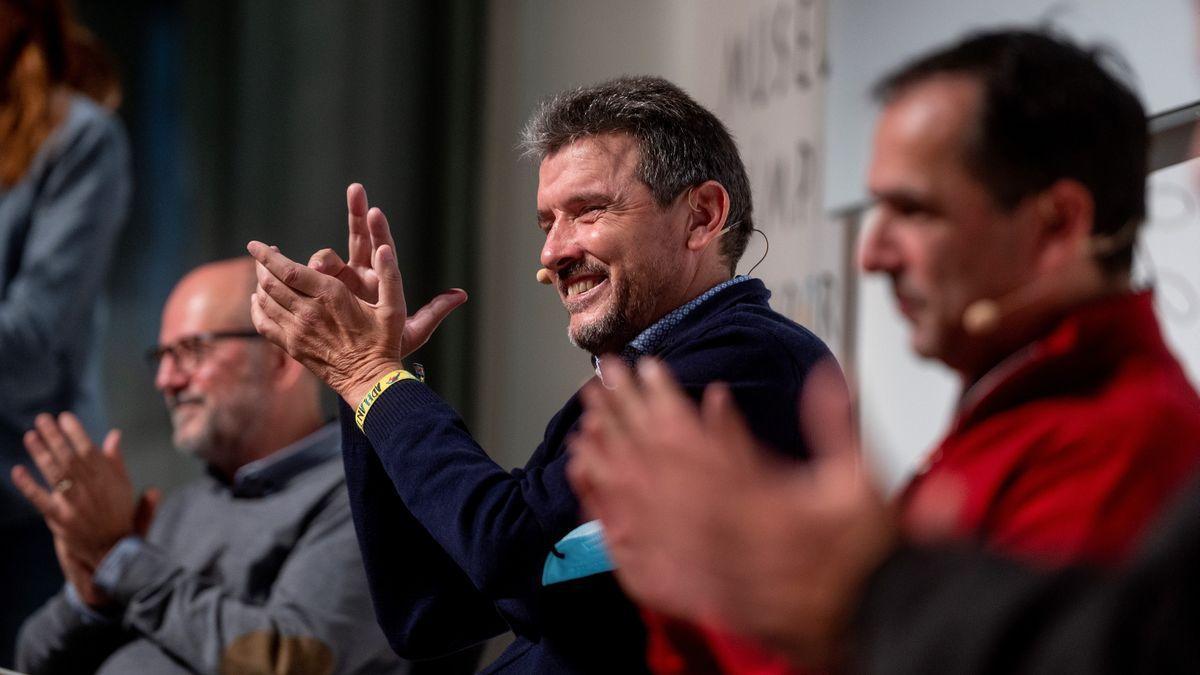 Life is worth it. "Even today, with what I am living, diagnosed with THE A, I feel privileged, "he proclaims Juan Carlos Unzué. With serenity. With conviction. Propagating the simplicity, naturalness and sympathy that he always radiated. When I stopped, when I ran, when I pedaled.
A full life is the title of a book full. His, which has supervised, edited and tutored Unzué from the rear with his new team, an invaluable team, formed with (not by) journalists Marcos López, Ramon Besa and Lu Martín. Generous at best. Like the protagonist. They have given birth to an endearing work for the humanity that it gives off and for the purposes it pursues: the benefits are destined to the fight against ALS (Amyotrophic Lateral Sclerosis), a fatal degenerative disease.
It is A full life a biographical work that has plunged into the depths of the life of Unzué, that "village boy" born in Orkoien, who fulfilled his dream of being a footballer –to be a goalkeeper, which is different, or so some argue-, to play in Osasuna –He debuted stopping a penalty– to arrive at Barça –he debuted in a penalty shootout, stopping two– and to close a 17-season career in Primera back to Osasuna, and then share his experiences, his experiences, his generosity, with the coach's tracksuit, until the diagnosis of ALS forced him to quit the sport.
The censored phrase
But in those 200 pages, Unzué and his circumstances do not speak alone. Colleagues, friends and acquaintances speak. Those who knew him and those who accompany him in another cycle of what is his privileged life. Without italics and without irony. It feels like that. Although...
"ALS is fucking shit", was heard at the book presentation. But it will not be read in the book. The phrase has been censored, but it was repeated by Dr. Mònica Povedano, one of the specialists who has treated Unzué.
He acknowledged that he did not know who he was when he entered the consultation and that he called his brother to ask if this new patient was famous. She was partially ashamed, she admitted, because she declared herself a fan of Sevilla, one of the clubs in which Unzué was a member. The most. Seven seasons. Where he turned Monchi into "undisputed substitute", as happened to him in Oviedo, condemned to the bench by the Asturian Esteban, who attended the presentation ceremony at the Olympic Museum to tuck in his friend. Like Carles Puyol, José Mari Bakero or Guillermo Amor. Like Elena Cullell, Luis Enrique's wife, absent because she is in Greece, just like Aitor Unzué, the son of Juan Carlos and a member of his coaching staff.
Altruistic selfishness
"Oviedo was where I felt most loved," confessed Unzué, despite being an indisputable substitute and only playing seven Cup games in two seasons. In that dressing room he adopted the motto of altruistic selfishness. Give to receive. Speaking in terms of affection. And he continues to speak in terms of vindication.
"Frustrated" with the politicians, Unzué still trusts that "one day they will give us a hand"
"We are still invisible"says the most visible ALS patient, claiming, demanding, that he and his 4,000 "companions" - there are many thousands more, because the disease involves all their relatives - deserve to live "a dignified life", increasingly limited as that evil advances.
"If there is someone who reflects on what I say, or does the opposite, it will have already been worth it ", Unzué confesses, turned 54, disappointed only with some specimens, some beings, who neither do nor say anything. "I feel enormous frustration with politicians," he said. "But I do not lose hope that one day they will give us a hand," he added, full of generosity.