The frustrated project of Pablo Motos with Will Smith in the United States: "He went to the club"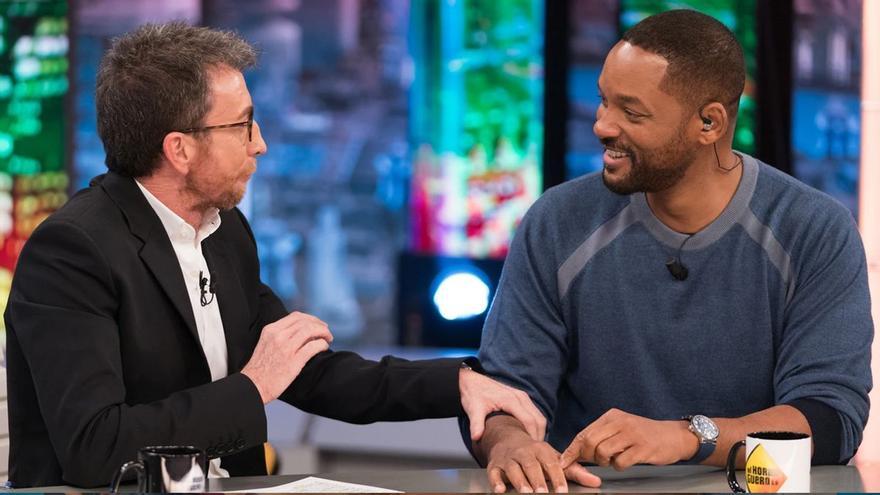 The first visit of Will Smith to 'The anthill' It was a before and after in the history of the program. In fact, the international actor forged a friendly relationship with Pablo Motos which even led them to develop a project that, however, finally could not get ahead.
The presenter has recalled, as he had already told on occasion, that planned to adapt the Antena 3 format in the United States. In the program 'The meaning of beer' from Ricardo Moya on YouTube, Motos has given more details about the idea that he had developed with Will Smith and has explained the reasons why it did not come to fruition.
"On his third visit to the program, He told me to start a company to sell 'El hormiguero' to the United States. We were about to sell it to NBC, before 'Saturday Night Live', but they had a lot of reservations because the muppets (the ants) are related to the childish. There was an element that they liked a lot, which was science ", revealed the presenter.
However, many American programs began to introduce that differentiating element in their content, disrupting the plans of Pablo Motos and Will Smith: "He went to the club and there was the project".
Regarding his relationship with the protagonist of films like 'Men in Black', the face of Antena 3 affirmed that they are "true friends". "We connect right away. It's like when they introduce you to someone, you look at them and you know that person is just like you."he confessed.