The FROB asked the JUR for an explanation for the leaks about Popular in May 2017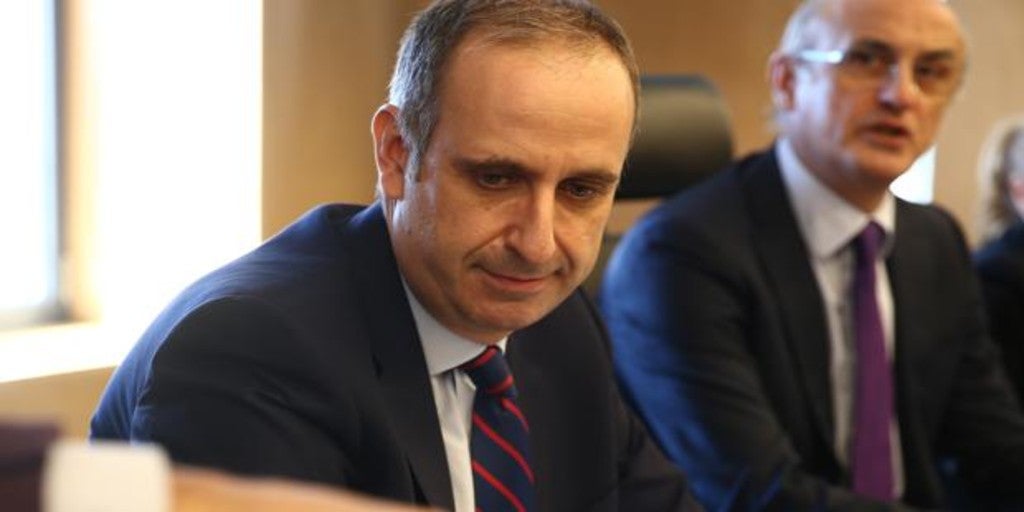 Madrid
Updated:
Keep

Jaime Ponce, president of the FROB in the fall of popular Bank, has pointed out in the National audience that he asked for explanations by email up to two occasions to the person in charge of the Single Resolution Board (JUR) due to the leaks that appeared in the press in May 2017 on the entity's situation. This is assured by legal sources familiar with the statement as a witness of the person in charge of the Spanish resolution authority.
Said leaks are limited to the last ten days of May of that year. Just two weeks before the Popular will go into resolution and be sold to Santander Bank for the symbolic amount of one euro (although later he had to undertake a millionaire capital increase to digest the operation). The first of them occurred on May 23, 2017 in an interview in 'Bloomberg TV ' in which Elke konig, the highest representative of the JURHe assured that Popular was one of the banks whose situation they were following.
The other event occurred a week later after publishing the agency Reuters an article in a similar tone regarding the position of König on the possible preparation of an intervention on the then sixth Spanish entity.
Legal sources, however, respond that the declaration of Ponce has had a fairly institutional tone, given the role of president of the FROB that he has held until just a few months ago, when he succeeded him in office Paula Conthe. Which does not mean that he has indicated, according to the same sources, that the public intervention of the director of the European resolution authority in his opinion was unfortunate.
Ponce is not the only one who has testified today as a witness in the case. Javier Torres placeholder image, former director of Santander, It has also affected that the words of the head of the JUR in May 2017 were not adequate. Likewise, legal sources familiar with the statements explain that the investigating judge himself, Jose Luis Calama, has been surprised that they have not opened a file on König for allegedly violating the confidentiality to which he should and should be subject in processes of this nature.