The friend of the woman raped in group in Benidorm denounced the detainees for abuse | Society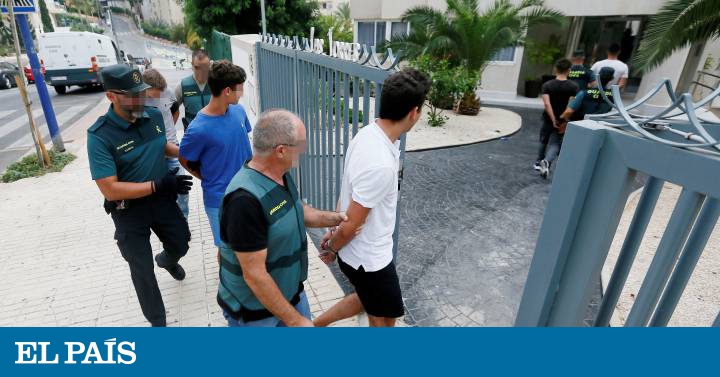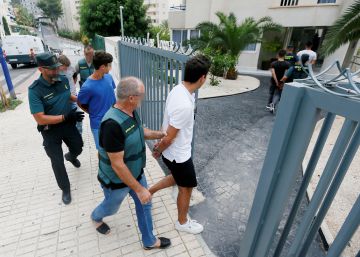 The woman's friend who suffered a Wednesday group rape in Benidorm He has also denounced the five alleged aggressors, in this case for non-consensual touching, as confirmed by research sources. The young people, arrested at dawn on Wednesday by the Civil Guard, have been brought to justice on Thursday on charges of sexual assault and sexual abuse, and will testify before the judge of the locality of Alicante who instructs the case throughout the day.
The two women, 20-year-old Norwegian tourists, and the five men, four French 19-year-olds and one 18-year-old, met through the Tinder dating social network, according to sources close to the case. After staying in Benidorm, everyone decided to go to the apartment that the arrested had rented in the tourist capital of the Costa Blanca of Alicante. At one point, one of the women began to suffer unwanted touching, so she chose to leave alone, while her friend preferred to stay. These touches did not cause physical damage and were exercised without force or violence, as detailed sources consulted.
Although the details of the investigation have not yet transcended, hours later both friends met again. It was when the second of them He said he had suffered a group rape. Both went about 1.45 in the morning to the health center of the municipality of Alfaz del Pi, very close to Benidorm, where they spent their holidays. After recounting what happened and passing medical tests, the doctor gave notice to the Civil Guard.
In their initial statement to the agents, the two women reported on the identities of the alleged aggressors, to whom they had access through the social network, and on the location of the dwelling in which the events occurred. They also said that the intention of the group was to return to France the next day, so the police operation was precipitated, which managed to detain the suspects at 4.30 in the morning. In the operation an agent of the French Gendarmerie assigned to Benidorm intervened in an exchange program. Once detained, the five young people remained in the custody of the Civil Guard, who accompanied them to the apartment for their eye inspection and search.
The arrested have the support of a lawyer of the Consulate of France, according to Efe, after dismissing to represent the lawyer of the ex officio shift assigned to them.