The fourth wave of mental health: the incidence of depression in consultations triples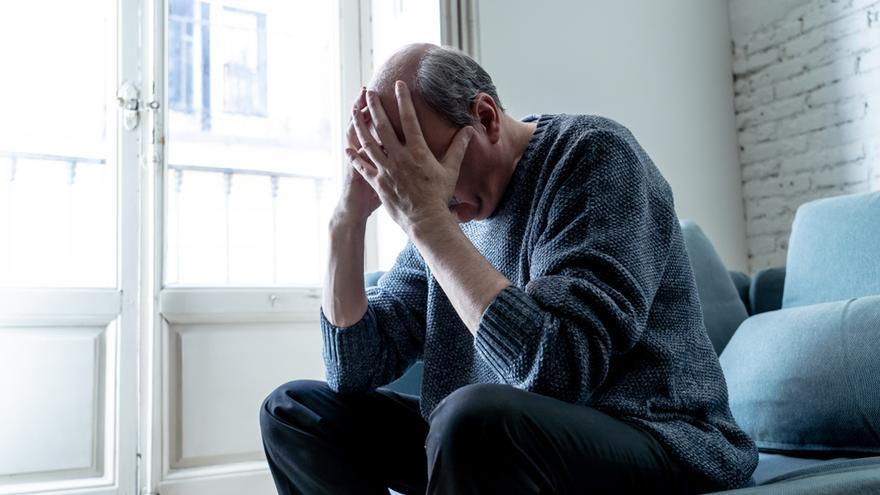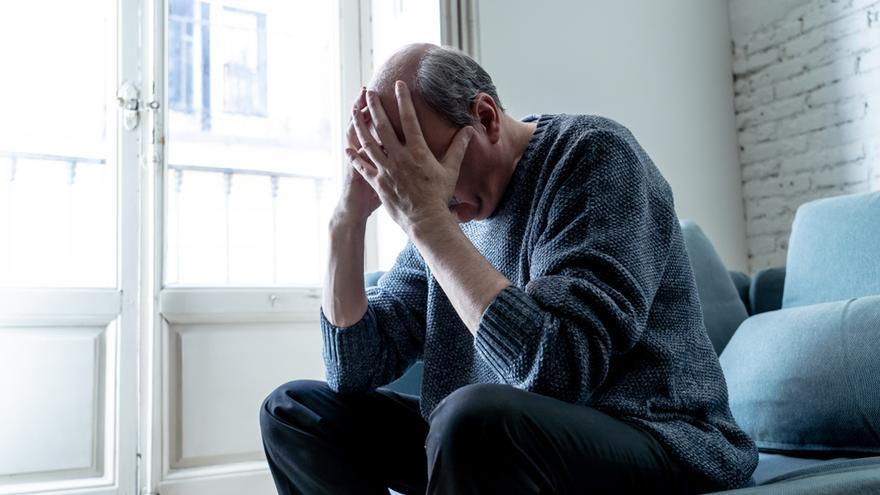 Fear, isolation, uncertainty and a constant and negative overinformation has brought a fourth wave, that of the mental disorders, which has tripled the incidence of cases of depression, quadrupled those of anxiety and five times some cases of post-traumatic stress.
These are the data that Dr. Miguel García Escudero has presented this Thursday during the XXVII National Congress of the Spanish Society of General and Family Physicians (SEMG), which is held in Palma, who has also alerted the increase in these disorders in the young and adolescent population: "We are seeing a real surge in boys and girls," he warned.
García Escudero, psychiatrist at the Bipolar Disorders Unit of the General and University Hospital of Elche, has noticed an increase in self-injurious gestures in people of an age group that is already very problematic, in which suicide is the second cause of external death behind traffic accidents.
This increase in self-harm as a way to alleviate anxiety is due to these situations of isolation and the difficulties of access to social contact that the youngest have suffered during their life. health crisis.
Like the rest of the population, they go first to the family doctor; one out of every five consultations at this level of care has to do, in fact, with mental health problems and, although they are more than qualified to attend to these cases because they are mild-moderate conditions, they lack the necessary time that pathologies of this type require.
From when they come for consultation until they are finally referred and treated by the Mental health services can take 2 to 4 weeks. However, García Escudero reassures: "When a Primary Care doctor faces a case that requires urgent attention, he looks urgent."
The pandemic is not going to do anything other than trigger more cases related to depression and anxiety; This is what has been called the fourth wave, that of mental disorders that, this expert has predicted, "It's going to be a tsunami" and it will remain for a long time.
It is still "too early" to know with certainty the scope of this fourth wave, several studies suggest that the prevalence of depression is three times higher, that of anxiety, four times more, and five in the case of post-traumatic stress disorder than before the pandemic; insomnia and psychological distress have also increased.
Increase in antidepressants
Due, the prescription of antidepressants will increase. "Self-consumption is rarer: these types of drugs have control and the population still has respect for the use of these drugs."
During today's session, several experts also addressed the difficult role of the Primary care in this pandemic: of the more than 3.7 million infections, 87% were diagnosed, cared for or followed by these professionals.
A figure that shows the great role of containment they have done without which the hospital system "would have made 'crack'", SEMG spokesman Lorenzo Armenteros has assured.
"We are being the great unknown of this pandemic", the doctor has lamented, despite the fact that they have "worked every day of the week, suppressed breaks, increased shifts", and they have done so "quietly because it was what they played", but with a "very large level of exhaustion and forgetfulness" .
Isabel Orlandis, a family doctor in Andratx (Mallorca), recalled the harshness of her experience at the beginning of the crisis, "without masks, or epis, with garbage bags, the fumigation monkeys that gardening companies provided us ..." .
Despite this, they have not "stopped caring for patients at any time, and everyone who has required our assistance has had it," said the doctor.
Orlandis acknowledges that inevitably Other pathologies have had to be neglected and some of them have not been reached in time: "we have found patients who have had a heart attack at home, or lumps in the breast that have turned into a tumor in a very advanced state".
The doctor welcomes the return of face-to-face consultations: "Family doctors are not telephone operators." "We have assumed that there was no other option, but now patients can make an appointment, we are maintaining distance and protective measures and patients thank us for being able to return," he concluded.