The fourth edition of the Alejandro Da Silva Solidarity Trophy concludes successfully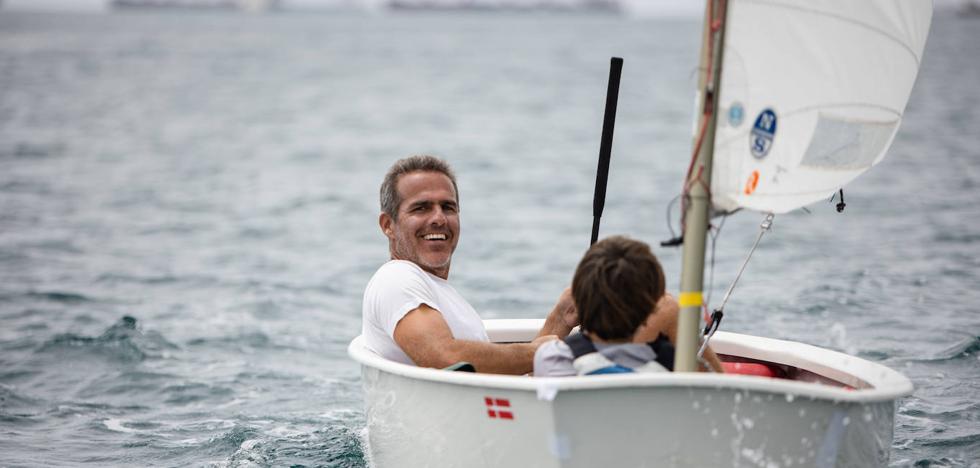 candle
Organized by the Real Club Náutico de Gran Canaria and intended for the children of this Foundation, who enjoyed a walk by the sea
He finished 4th in the Alejandro Da Silva Solidarity Sailing Trophy, in favor of this non-profit foundation, which works to bring hope to leukemia patients and their families. As in previous editions,
the Royal Yacht Club of Gran Canaria was in charge of the sports organization of this event.
After holding the tests corresponding to the Optimist children's class the previous weekend, on June 18 and 19, the qualifying regattas were held for the rest of the participating light sailing and cruiser classes, which was joined by the traditional parent regatta, in the individual and double modalities, being a very special day for the nautical family of this centennial entity. These were the participants who made the podium:
Optimist Dual Parents: Sofia Alvarez / Gonzalo Alvarez.
2.4 mR: John Santana.
Techno 293: Bruno Barbara.
Optimist Parents Singles: Raphael Del Castillo.
Optimistic: Miguel Mendez.
Hansa 303: Daniel Llac.
ILCA 4: James Abella.
ILCA 6: Zsombor Denes.
ORC (1-5): Butxaca Joaquin Blanco.
ORC(E): Machango III Nacho Cantero.
Highlight on the last day, the participation of children from this Foundation and their families, in nautical trips and activities on land, with the aim of offering them a different day in the difficult path they have in their recovery programs.
then s
Trophies were handed out and a raffle was held with donations from the different collaborating companies, with the assistance of the president of the Ana Elena Ojeda Foundation, the nautical directors of the RCNGC, Juan F. Romay (commodore) and Alejandro Martín (vice commodore), accompanied by Jaime Lang-Lenton from the company Abrandia.
We appreciate the involvement of all those people who selflessly have made possible the celebration of this event for the fourth year, whose registration is entirely intended for this charitable purpose.