The fourth dose against covid will coincide with the flu vaccine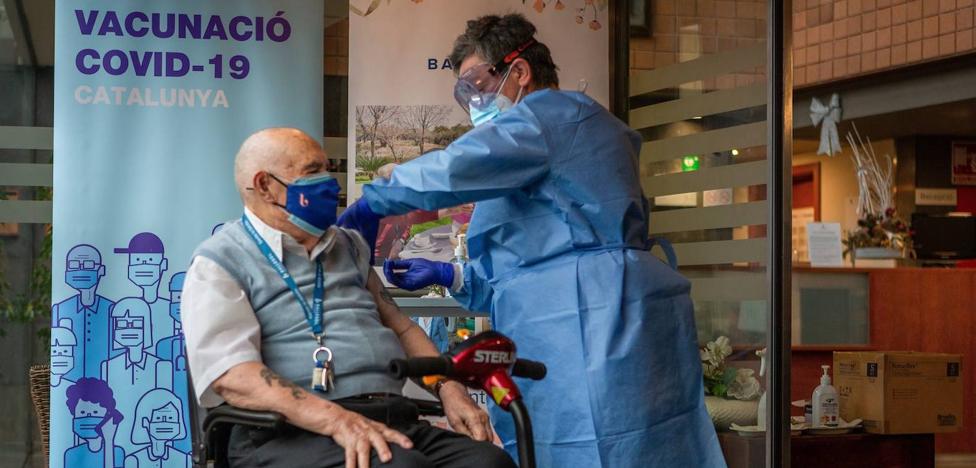 The second reinforcement puncture will be administered in the autumn to those over 80 years of age and will later reach the toilets and the group over 60
More than three million people over 80 years of age and residents in nursing homes will be able to receive the fourth dose of the covid-19 vaccine in autumn or winter, depending on the autonomous communities, since this puncture may coincide with the flu vaccine , as agreed yesterday by the Public Health Commission. This body, in which representatives of the Ministry of Health and the autonomies participate, finally set a date for a request that Europe has been making since April, when the European health institutions recommended that the countries begin to inoculate the second reinforcement puncture before the possibility of a new wave of covid that finally arrived during June and July.
As has happened throughout the vaccination campaign, the process will be gradual and will be planned by age groups. First will be those over 80 years; later, health professionals and risk groups, and later, those over 60, although they will also be divided into two groups, with priority for people from 70 to 79 years old and then, those from 60 to 69.
Last Monday, the European Center for Disease Prevention and Control (ECDC) and the European Medicines Agency once again insisted on the need for countries to administer the fourth dose (second booster) to stop another wave of infections. The two organizations consider that Europe is facing a new wave driven by the BA.4 and BA.5 omicron variants, which have already left an increase in cases in 23 of the 27 countries of the European Union.
The Ministry of Health, however, has resisted European appeals for two reasons. The first, because the department of Carolina Darias prefers to space out the injections because it considers that the vaccines offer high efficacy over a long period of time. And the second, because it hopes to use the Spanish Hipra vaccine, which is in the process of being reviewed by the European authorities, as a fourth dose.
This week, the pharmaceutical company reported that its compound is effective against the subvariants of omicron BA.2, BA.4 and BA.5 and, above all, produces "longer-lasting" neutralizing antibodies if combined with other formulas, which which would be adapted to the Spanish situation, where almost 93% of the population has received two doses of the vaccine, the majority of messenger RNA (Pfizer or Moderna).
In any case, vaccination with the first booster dose has not been as successful as the campaign with the first two doses, particularly among the youngest. According to Health data, 81.2% of those over 40 years of age have their third puncture, but the figures are reduced in the group between 30 and 39 years old (47%) and even more among those between 20 and 29 ( 41%). But they are high in those over 60 years of age, where 92% have the third dose and therefore will be able to access the fourth.