The fourth dose against covid will begin to be administered on September 26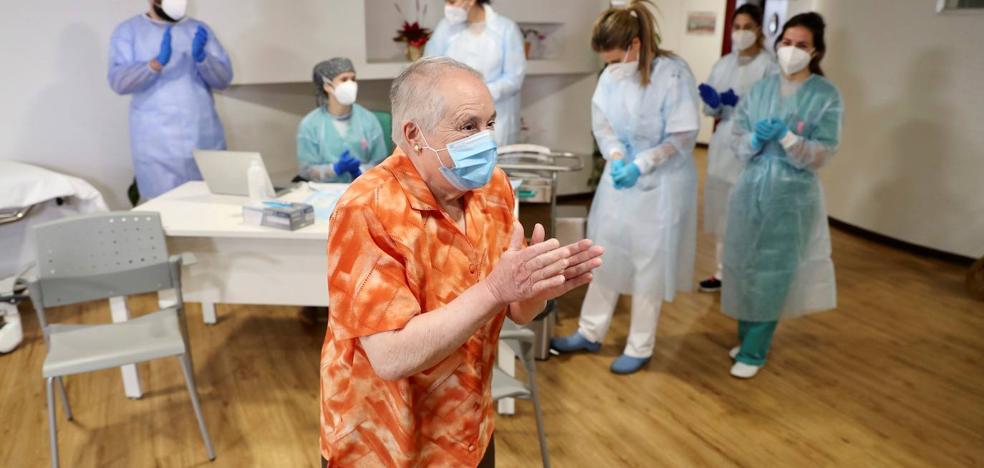 Immunization will begin in nursing homes and in those over 80 years of age
The Ministry of Health announced this Thursday that the fourth dose of the covid-19 vaccine will begin to be administered on September 26. The Public Health Commission has approved that this vaccination begin in residences and over 80 years of age "according to the criterion of greater vulnerability."
In total, from that date, some three million Spaniards will be able to receive this second booster shot, which will later be accessed by those over 60. Until now, only about 350,000 immunosuppressed people (transplanted people, in treatment by cancer or older than 40 years with Down syndrome).
The department of Carolina Darias dates the fourth puncture six months after it was recommended by the European authorities. On April 6, the European Medicines Agency (EMA) and the European Center for Disease Prevention and Control (ECDC) opened the door to administering the extra dose to those over 80 years of age.
Spain has waited for the arrival of vaccines adapted to omicron to start with the fourth dose. This Friday the first batch of these vaccines will arrive in the country, which will be distributed next week to all autonomous communities and cities. However, Health will not be able to fulfill its second objective: to start inoculating the second booster dose with the Spanish Hipra vaccine. The EMA continues to evaluate Hipra's compound, but has not yet given the green light for its administration.
In addition, the ministry explained that the flu vaccination campaign this year will begin on October 17, "depending on the availability and epidemiological circumstances of the different autonomous communities and cities."