The founders of Google give Sundar Pichai the direction of the technology group | Economy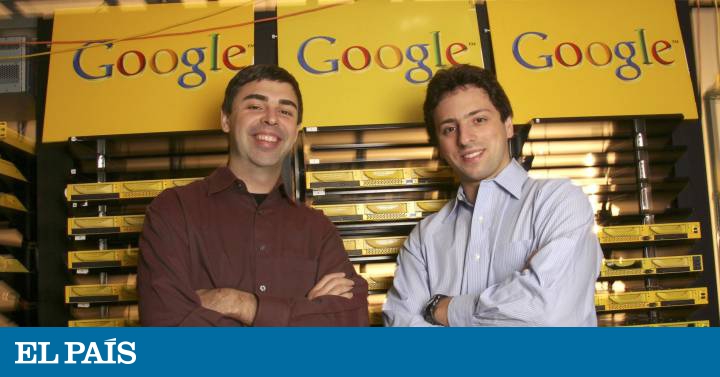 Alphabet and Google no longer need to have delegated directors. Larry Page announced last night that it gives the executive reins of the technology giant to Sundar Pichai, until now Google's chief executive, who thus becomes responsible for managing both the investments of the parent company and directing the subsidiary that generates the bulk of its turnover thanks to its search engine and its Android operating system.
Pichai, 47, has been working closely with 15 Page and Sergey Brin, the cofounders of Google. Now he will assume his new duties immediately – Brin assigns him the position of president of Alphabet. The company said in announcing the transition that both Page and Brin will continue to have an active role as shareholders and members of the technology board of directors.
"There is no one we have trusted more since Alphabet was founded," said the co-founders of the Mountain View company in a letter sent to employees, alluding to the new chief executive. And they add that Pichai "brings humility and a deep passion." Wall Street received the announcement with a rise in its shares of 0.75%.
Given the shareholder structure of the conglomerate, Page and Brin will continue to control their destiny. And with Pichai at the helm, they can concentrate more on future investments to compete with Amazon, Microsoft and Facebook, their great rivals in the digital economy.
"I will continue working with Larry and Sergey in our new roles. Thanks to them we have an eternal mission, enduring values ​​and a culture of collaboration and exploration. It is a solid base on which we will continue to build, "he said. Pichai in a press release.
Both co-founders already ceded command of the company in 2001, three years after they created it, to Eric Schmidt, who led it as CEO for a decade. Google began trading on the stock market in August 2004.
"Although it has been a tremendous privilege to be in the daily management of the company for so long, we believe it is time to take on the role of proud parents without having to argue every day," Page and Brin comment on their farewell. The former served as CEO of Alphabet since the company was structured to separate Google from the rest of its business lines.
Pichai started working for technology in 2004. His first major responsibility was to develop the Chrome browser, the current market leader. Then he added Drive (the cloud data storage service), Google Maps and Android.
Alphabet recorded in the first nine months of this year a profit of 23.672 million dollars (about 21.360 million euros), 8.65% more than in the same period of 2018. And raised revenues by 18.7% to stand at 115,782 million.
More than 80% of Alphabet's turnover comes from the advertising it inserts in searches. However, the company wants to diversify its revenues and grow in cloud computing, for which it expects to enter 8 billion dollars this year, and in the sale of devices. A few days ago, he launched the new version of Pixel, your mobile phone, with which you want to compete with Samsung and Apple.
. (tagsToTranslate) founder (t) google (t) assign (t) sundar pichai (t) address (t) technology group (t) larry page (t) advisor (t) delegate (t) alphabet (t) sergei brin (t) president (t) ensure (t) have (t) arrive (t) time (t) simplify (t) structure (t) management



Source link