The founder and CEO of GOI, Fedepe award for her entrepreneurial ability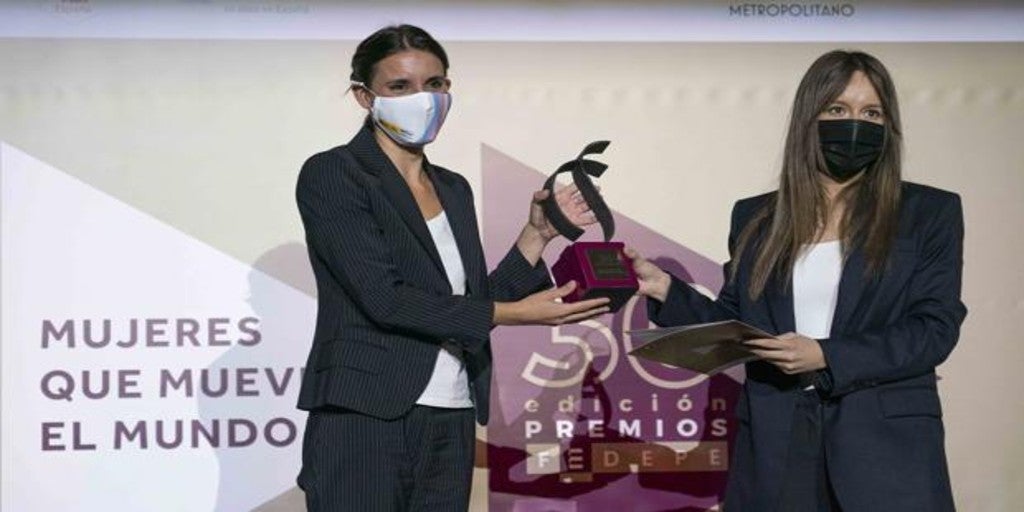 Updated:
Keep

The founder and CEO of the logistics startup GOI, Yaiza Canosa, received the Innovation and Female Entrepreneurship Award during the celebration on September 21 of the XXX edition of the Fedepe awards at the Wanda Metropolitano stadium in Madrid. Her Majesty Queen Letizia holds the honorary presidency of the 30th anniversary of the awards this year.
These awards honor women managers, professionals and entrepreneurs, as well as companies, institutions and the media committed to equality, talent and female leadership.
Yaiza Canosa, with a degree in Business Administration and an MBA, is the current CEO of GOI. She began to undertake very young and is now the founder and partner of other companies such as VIV, Glue Concept or GlueWork. In 2017, she was selected as one of the 30 young people under 30 years of age with the greatest professional projection both inside and outside of Spain by 'Forbes' magazine.
As she explained when collecting the award, one of her biggest challenges has been to be taken seriously, because she is a woman and because of her youth. Canosa believes that the key to success is in the way we face our challenges. "The important thing is to discover what we like, what we do best and what fulfills us in life and to do it, only this is how we will be successful," he said. For her, "passion is the ingredient that is always part of success."
In her opinion, "we are in the best moment in history to be a woman, although there is still a long way to go with many barriers to face." Canosa said that leadership currently has another form, "it is no longer a suit of jacket and tie, now leadership is related to inspiration, to humanity …".
The CEO of GOI assured that "startups are more successful if they are led by women" and that "is related to this new form of leadership."
The Fedepe awards began in 1989 and, since then, they have become an important appointment in the calendar of women entrepreneurs and managers in Spain, as well as companies and institutions and society as a whole.
Throughout these 30 editions, they have become a benchmark for the business world and for the media, having distinguished so far a total of 168 women managers, professionals and businesswomen, as well as companies, institutions and media of communication.
For the president of Fedepe, Ana Bujaldón, «the 30th Anniversary of our awards endorses the work carried out by the federation in recent decades creating extensive collaboration networks and enhancing the image of women in today's society. We have achieved that talent and female leadership are on the business and economic agenda of our country.